Freedur - Fast and Simple Proxy Solution For Windows And Mac
Submitted by Deepesh Agarwal on Fri, 06/12/2009 - 05:04
Free VPN,
VPN,
Bypass Proxy,
Mac Proxy,
Fast Proxy Software,
Macos Proxy,
Macosx Proxy,
Fastest Proxy Software,
Fast Proxy For Mac,
Mac Address Proxy,
Free Proxy,
Proxy Software,
Anonymous Proxy Server,
Surf Anonymous,
Client Proxy,
Proxy Server Software,
Surf By Proxy,
Proxy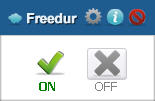 Using proxies is the most widely used trick to bypass internet censorship and surf the web anonymously, if you are looking for a simple and fast proxy solution for Windows and Mac Freedur is worth a try, the plug-n-play annoymity service allows users to surf the web anonymously bypassing internet firewalls and restrictions automatically without any hassle, sadly the service is not free requiring a monthly subscription, however a 30 day trial is provided to test things out.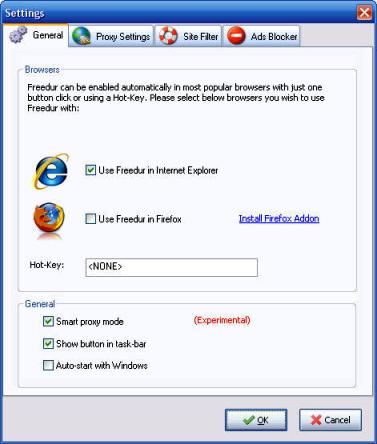 If you are looking for a fast and professional quality free anonymity service give Ace VPN a try and you will definitely love it.
You can download and install Freedur from official portal Freedur.com.