How To Use Spirit Jailbreak With iTunes 9.2 And Getting Rid Of Error Code : c0000138
Submitted by Deepesh Agarwal on Sat, 07/17/2010 - 15:34
iPhone,
Apple,
Spirit,
Spirit Jailbreak,
Using Spirit Jailbreak,
Download Spirit Jailbreak,
Spirit Download Links,
Spirit iPhone,
Spirit Error,
C0000138,
Spirit Jailbreak,
Spirit Jailbreak Error,
Jailbreak Walkthrough,
Spirit.exe,
Spirit For iTunes 9.2,
Fixing Error C0000138,
Fixing Spirit Jailbreak Error C0000138

Spirit is without a doubt the easiest way to jailbreak any Apple iPad, iPhone, or iPod touch running firmware 3.1.2, 3.1.3, or 3.2, yesterday I got a chance to get it tested on my friends iPhone 3G running iOS 3.1.3 but sadly "Spirit" was unable to recognize the device - after messing up with quite a few so called FIXED spirit downloads I was able to get it done as instructed in this post.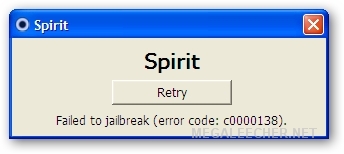 To fix Spirit.exe not recognizing your Apple device you will need to download and install OpenSSL (download links below), and to get rid of Error : C0000138 you need to used the fixed version of Spirit which works with iTunes 9.2.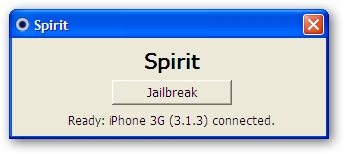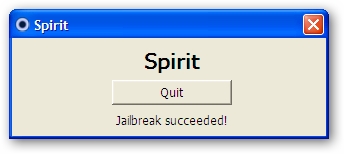 The download bundle provided below contains both Spirit Fix For iTunes 9.2 and OpenSSL Light which will get rid of Error-code - C0000138 and Spirit not recognizing your Apple device, the usage is as simple as plugging your device and clicking the Jailbreak button as video demoed here - don't forget to install OpenSSL before launching Spirit.exe.
Download Spirit Jailbreak Fix For iTunes 9.2 With OpenSSL [File : Spirit-Fixed-For-iTunes-9.2.zip , Size : 12,935 KB]: