BurnAware - The Best Free Nero CD/DVD Burner Alternative
Submitted by Deepesh Agarwal on Thu, 08/28/2008 - 14:15
Freeware,
software,
Burnaware,
Free Cd Burning Software,
Blu Ray Software,
Free Nero Alternative,
Blu Ray Pc Software,
Free Cd Dvd Burning Software,
Free Alternative To Nero,
Nero Free,
Burning Software

The most popular CD/DVD writing software - Nero Burning ROM has evolved a lot from being a simple CD/DVD burner application to a full-fledged all-in-one optical media authoring solution, resulting in adding a lot of bloat and lots of other applications and features that you'll never really use, so if you are looking to get rid of Nero bloatware and looking for a free, fast and simple alternative to Nero - BurnAware Free is your answer, the free CD/DVD/Blu-ray burning application is pretty much similar to Nero and comes in three versions - Free, Home & Professional, the free version allows you to burn data, audio, and video CDs, DVDs, and Blu-ray discs pretty much sufficing everything you'd ever need.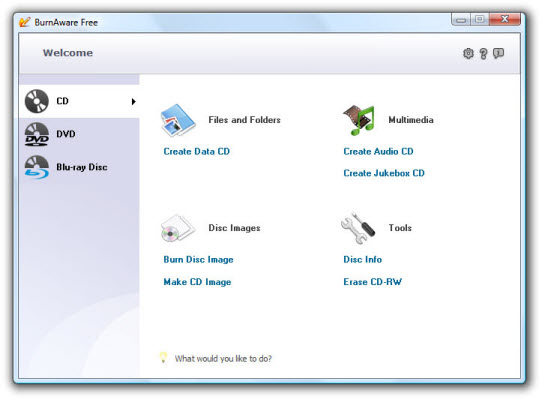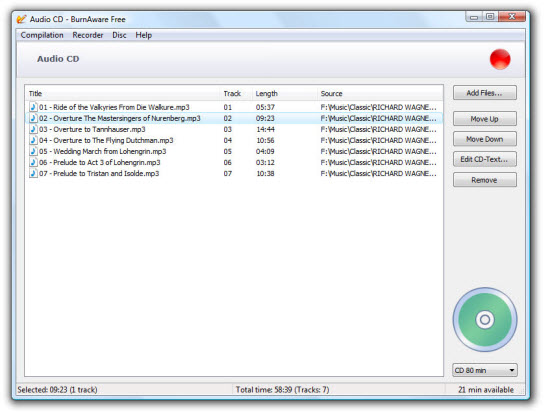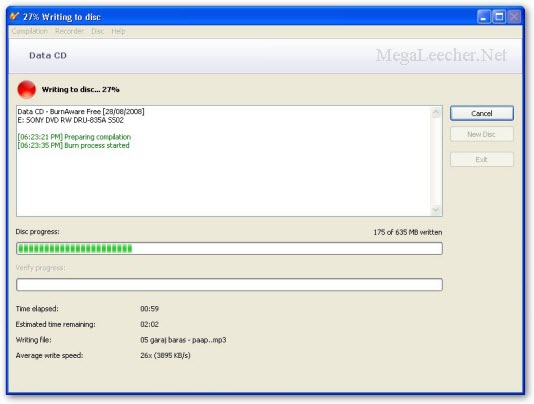 BurnAware Free Version Features
On-the-fly writing for all image types (no staging to hard drive first)
Create data and multisession CD/DVD/Blu-ray Discs
Create Audio CDs and jukebox CD/DVD/Blu-ray Discs
Create DVDs-Video
Create and burn disc images
Supports all current hardware interfaces (IDE/SCSI/USB/1394/SATA)
Supports all current hardware interfaces (IDE/SCSI/USB/1394/SATA)
Supports UDF/ISO9660/Joliet Bridged file systems (any combination)
Auto-verification of written files
Clean, multilingual, easy to use interface
Supports Windows NT/2000/XP/Vista (32 and 64 Bit), no drivers required
100% Free for home use. No spyware, malware, banners etc.