Free Voice Calls To Landline And Mobile Phones From Your Web-browser Using Google Hangout
Submitted by Deepesh Agarwal on Sat, 07/27/2013 - 10:07
voip,
free voip calls,
Free Calls To USA,
Free Calls To Canada,
Free Unlimited Calls To USA,
Free Voip Call,
Free VOIP International Calls,
Make Free VOIP Calls,
Free Pc To Phone Call,
Call Free From Pc To Phone,
Free Internet Voip Calls,
Free Voip Calls Landline,
Call Long Distance,
Pc To Phone Call,
Internet Phone Call
Google Voice has been a great way to make and receive free calls to USA and Canada. We have also shared a trick which enables users to make free calls to 60+ countries using their Google Voice account. Now, Google has announced the ability to make voice calls to regular landlines and mobiles from Gmail via Google+ Hangout, and to sweeten the deal where Hangouts calling is available. So this means .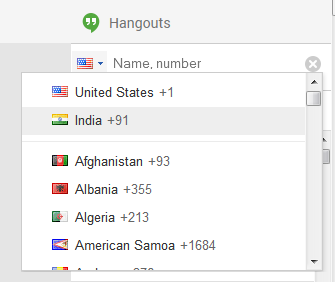 This is not all, the new "Hangouts calling" also supports conference calling to multiple phone numbers and video participants on the same call, as well as play sound effects with the Google Effect app like applause or laughter.
To make a call from Hangouts, just look for the new phone icon in Gmail, or for the new "Call a phone" menu item in Google+. The company also said "Hangouts is designed to be the future of Google Voice, and making and receiving calls is just the beginning. So stay tuned for future updates."