What Is Opera Dragonfly !
Submitted by Deepesh Agarwal on Wed, 02/27/2008 - 08:14
The DragonFly teaser page at Opera's website has started a wave of speculations in the blogger community about what exactly it is, bloggers have started posting about the teaser providing good publicity for the upcoming product, all kind of rumors have started, some predicting it as a set of developmental tools and some as "Opera 10", however blog post from David, Chief Web Opener at Opera stating DragonFly as "It won't directly affect everybody, but will hopefully become invaluable for those that it does." do hint towards a set of development tools aimed at web-developer community. What exactly it is can only be said when Opera officially announces it at upcoming SxSW in Austin Texas.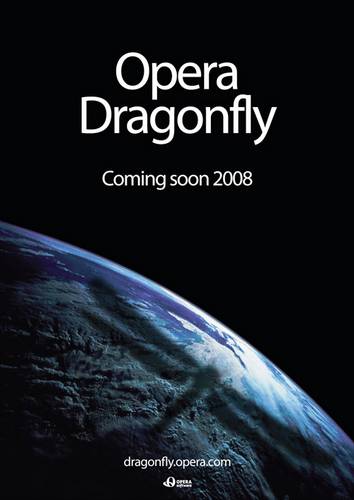 With all the development going around in web-browser arena, the "Which is the best web-browser?" battle is sure to heat up in coming days.