Grooveshark Downloader
Submitted by admin on Sat, 04/30/2011 - 15:29
Personally my favorite way to download mp3 files is to use free web-browser addons, however, there are quite a few good desktop tools to get music in mp3 format the easy way like "GrooveDown" reviewed earlier.
sharkThief is yet another simple to use utility allowing music searching and downloading from grooveshark.com, featuring multiple stream download support the utility features advanced search, play, preview and batch download options to get things done fast at best speeds.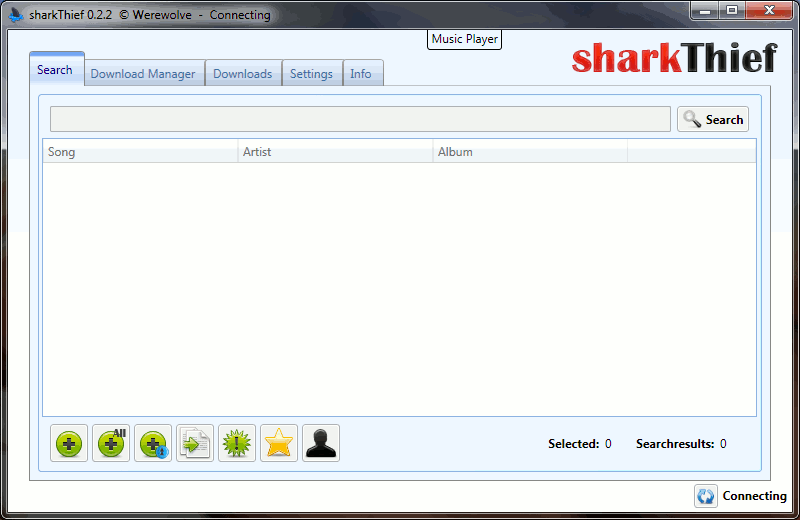 Submitted by admin on Thu, 01/06/2011 - 14:28

Grooveshark.com is an internationally available online music search-engine and streaming service allowing users to search and listen to tons of music tracks available from across the globe, if you are wondering "How to download music from Grooveshark.com ?" the answer would be free software "GrooveDown" for Windows, Linux and Mac.
GrooveDown allows users to search and download MP3 music utilizing Grooveshark.com transparently in the background, the whole process is as easy as it can get.