WUpload Premium
Submitted by admin on Sat, 04/14/2012 - 01:09
With all those new hosters popping up, especially after the Megaupload incident, everyone in the downloading community is confused. MPAA has now identified Fileserve, MediaFire, Wupload, Putlocker and Depositfiles as their next prime targets that should be shuttered next. So what are you going to do? How can you download what you want, if each link is at a different hoster?
By getting yourself 10 different accounts, at 10 different file-hosters??
No. Of course not.
Because now there is a way to : it's called Zevera!
What is Zevera.com
Zevera.com is a revolutionary multi – hoster, especially designed for the new era of downloading. It gives you the opportunity to download from over 56 different file-hosters using only one Account.
How? Just keep on reading…. Downloading has never been easier.
With Zevera, there's no need to panic
Now since you don't have to worry about which hoster the link you are looking for is in. Υou use only one account that supports all those hosters, and you can download problem-free.
Plus, Zevera is also very simple to use: you just paste the links to the Zevera site or use the downloader tool and the files will be downloaded directly without waiting, without captcha and at an incredible speed!

No risk, No Worry!
So, instead of spending a whole bunch of money on different one-click accounts, you can now get yourself one account that works for over 56 different hosters! At the same time you avoid the risk of purchasing an account at a file-hoster that will not exist or under-activate tomorrow!
And what if new file-hosters pop up, or old ones shut their services? No problem at all for you: You just leave it up to the Zevera technicians to deal with the whole fuzz!!
I think it's more than obvious: right now, for someone who wants to purchase a premium account Zevera.com provides the easiest, most reliable, anonymous and safe solution.
Wait no longer!
So what are you waiting for?Start saving money today! Download any link you want no matter on which file-hoster it is!Get ONE account at Zevera.com and let Zevera deal with everything else…
Get your Zevera account now, and worry no more about your downloads!
Premium Downloading from 48 file-hosters

Download any files you want without worrying about on which site they are hosted. No limit on downloads

Download unlimited number of files at incredible speeds!

Unlimited Parallel downloads

Download as many files simultaneously as you want and never wait again!
100% Secure & Anonymous
Your downloading is totally anonymous as we are like an anonymous proxy server. Your credit card payment is processed via reliable third-party companies like PayPal, AlertPay etc… and we have no information about who you are.
Submitted by admin on Sat, 06/18/2011 - 07:28
If you read this blog regularly multi-host download services should not be new to you, we have already reviewed and done two giveaways with popular unihoster service Zevera, and today is another chance for our readers to win a free premium account - this time we have providing ample opportunities to win a free account.
With support for almost 21 download services Zevera is the best option amongst similar services, currently Zevera supports downloading from wupload.com, hotfile.com, megaporn.com, megaupload.com, badongo.com, depositfiles.com, bitshare.com, fileserve.com, filesonic.com, mediafire.com, oron.com, easy-share.com, filefactory.com, freakshare.net, netload.in, 2shared.com, 4shared.com, uploading.com, uploadstation.com and rapidshare.com. They were also very quick to add support for wupload.com premium downloads and I am personally using this service from past one year and strongly recommend them.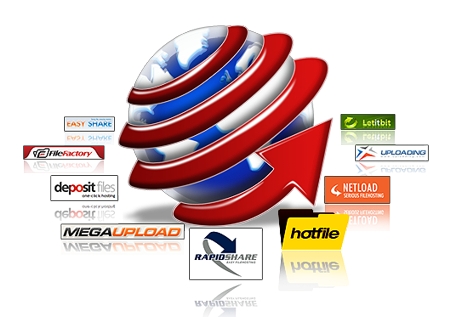 Submitted by admin on Sat, 05/21/2011 - 09:34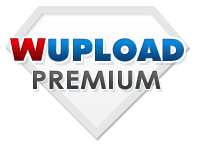 A new file-host is now ready to serve all uploaders and downloaders, what makes WUpload.Com better then the competition is their unparalleled $40 per 1000 downloads payout to uploaders, and an uncluttered ads-free, minimalistic designed download pages with upto 500Kb/s (double of competition) download speed and just 10 seconds waiting timer for free downloaders (non-premium users).
WUploads high-payout rates for uploaders and lower limitations for free users have already made it a big hit and there links are now started to appear on majority of Websites, forums and blogs. We have been provided with EXCLUSIVE free premium accounts for our blog readers, keep reading on how to grab one.