Windows 8 Serial Number
Submitted by admin on Fri, 06/01/2012 - 08:48
Almost three months after the "Windows 8 Consumer Preview" public download milestone, Microsoft Windows 8 Release Preview is now available officially for download. Windows 8 Release Preview is a pre-release testing version of Microsoft's upcoming major OS upgrade "Windows 8", the new OS is designed ground-up in terms of interface and focuses on people and apps providing them powerful new ways to use social technologies and to connect with people.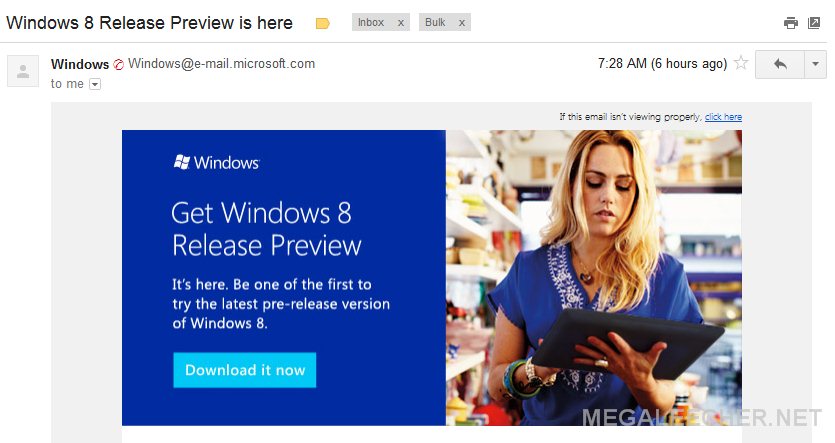 Don't forget to checkout the official release introduction video below.
Submitted by admin on Wed, 02/29/2012 - 11:43
Microsoft has finally unveiled public download links to the much awaited Windows 8 Consumer Preview build. Now available both as automated web-installer and full ISO disc images in various languages with accompanying genuine Windows 8 activation serial product keys, the direct download links and introduction video are posted after the jump.