Bypass Youtube Geographical Restrictions
Submitted by admin on Sun, 09/16/2012 - 05:25

We had offered free VPN accounts from Acevpn in the past. Now Acevpn is offering limited free Unblock TV accounts exclusively to MegaLeecher readers.
Be it geographically-restricted video channels like Netflix, Hulu, Hulu+, ABC, CBS, FOX, NBC, Crackle, Pandora, Comedy Central, Amazon Instant Video, ESPN, CW, BBC iPlayer and itv or specifically country censored videos on services like Youtube. Users have always resorted to anonymity VPN services to get past them.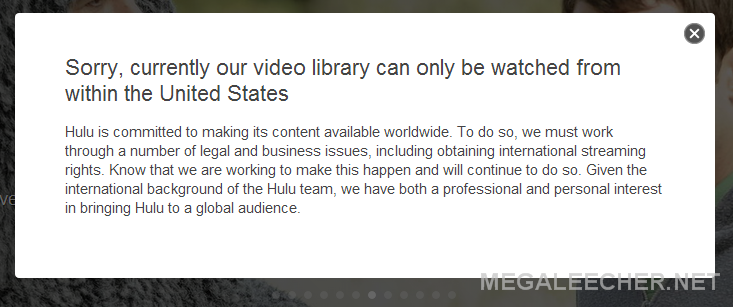 Now there is an dedicated service specifically built to bypass geo-restricted video content, Unblock TV is different from VPN services we have featured on MegaLeecher previously. It lets you stream your favorite shows and videos from BBC iPlayer, Netflix, Hulu, CBS, NBC and many other supported channels without slowing your Internet down like VPN normally does. If you stream in HD you will know what I mean. No software to install. Just point your DNS to Acevpn servers and you are good to go. It doesn't hide your IP address like VPN does.
Submitted by admin on Wed, 06/27/2012 - 09:12

We have shared tricks to bypass country restrictions and access streaming video services outside USA, but here is something way easier and FASTER to access all those streaming video/audio services from outside USA.
tunlr - would be without a doubt the most easiest, smartest and fastest service to bypass geographic content restrictions out there. The user simply needs to change there DNS servers on PC/ MAC/Linux/mobile device and they can enjoy a plethora of US and UK geographically restricted streaming audio and video services. The service currently supports audio/video streaming from USA video streaming services like - Netflix, Hulu/HuluPlus, CBS, ABC, MTV, theWB, CW TV, Crackle, NBC, FOX, TV.com, PBS, Vevo, History, Lifetime TV; U.S. based audio streaming services - Pandora, Last.fm, Turntable.fm, MOG.com, iHeartRadio; and Non-U.S. based streaming services BBC iPlayer (UK), Channel4 4oD (UK), iTV Player (UK), Zattoo (Switzerland, German). Mobile apps of most of these services are also accessible from restricted countries via this service, and that's not all tunlr DNS service smartly re-routes and tricks only few data packets (which decides whether a user is from intended country or not) and streams real video and audio via high-speed, HD link from original service provider for fastest possible speeds.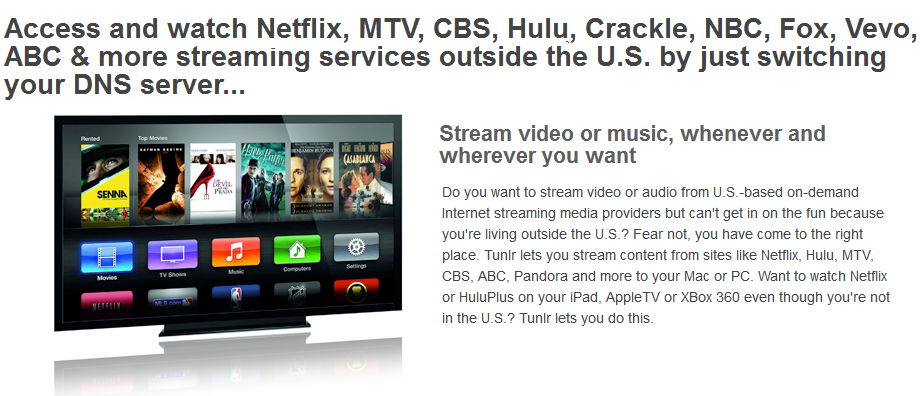 Submitted by admin on Sun, 08/07/2011 - 14:45
The Youtube geographical video viewing restrictions were easily bypassed using a simply URL trick shared earlier, however the hack is no longer working so here we have a new working solution to view videos without the regional/geographic block anywhere in world.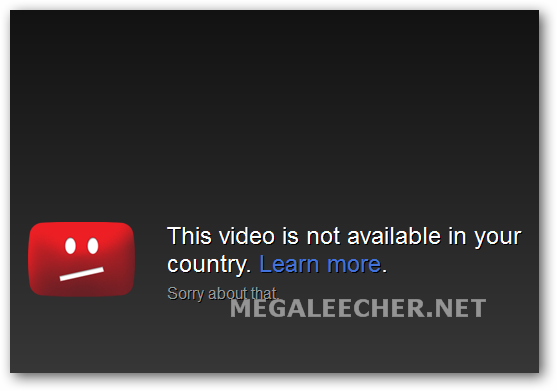 Submitted by admin on Sun, 04/20/2008 - 01:51
Earlier we have posted trick on How to watch videos deleted by YouTube, here is another simple hack to watch videos not available for your country bypassing YouTube's geographical restrictions, many videos on YouTube are not available for all countries and users from non-allowed countries are shown the message "This video is not available in your country" on accessing these videos.