Download Windows 7 Theme
Submitted by admin on Mon, 11/12/2012 - 05:16
Here is an excellent new Windows 7 visual style/theme to give your desktop a new refreshing look, packed with clean and elegant style variants - Leaf Visual style for Windows 7 is something every looker will appreciate.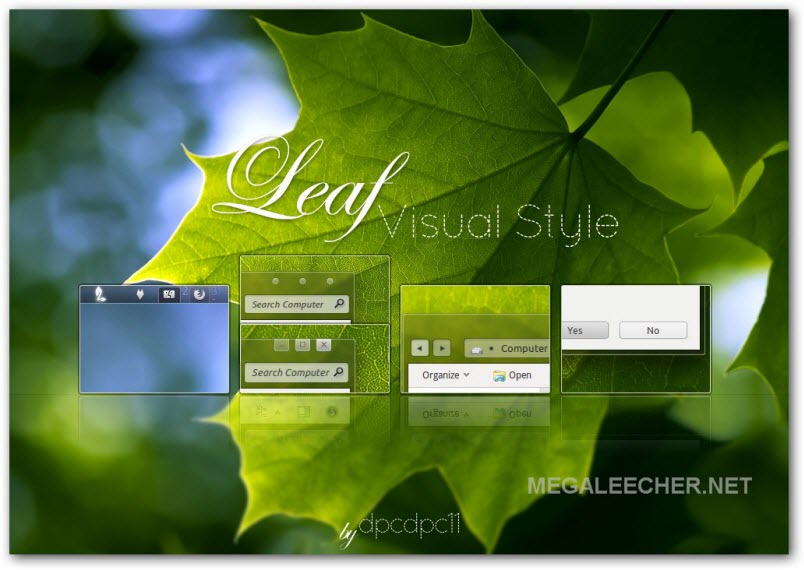 Submitted by admin on Fri, 06/03/2011 - 09:02

Theme Manager - a free utility for Windows 7 allows users to browse and install hundreds of unofficial themes from a single easy to use interface. Neatly divided into 15 different categories - TV Series, Landscape, Celebrities, Animals, Movies, 3D, Cars, Space, Motorcycle, Cartoons, Games, Anime, Computers, Sport, and Abstract users simply need to click on a theme's icon to instantly download and apply the theme.
Managing installed themes is also very simple, just switch to "Installed Themes" tab and you have all the options to manage already installed themes including uninstallation, New themes are automatically added to the catalog.
Submitted by admin on Wed, 05/04/2011 - 14:58
We have themes and transformation packs for Mac OS X Lion, Windows 8, and Windows 7 On XP so why not have the Ubuntu 11.04 Natty Narwhal user interface on Windows 7, "Ubuntu Skin Pack" is a free transformation pack for Windows 7 allowing users to enjoy the refreshingly simple, minimal and clean look of Ubuntu on there computers.
Submitted by admin on Mon, 05/02/2011 - 14:56
While there are lots of free Windows 7 visual styles out there finding a clean and simple theme takes some searching, Static 2.0 is one such minimalistic theme offering three different visual styles with different explorer-frames and matching start orbs.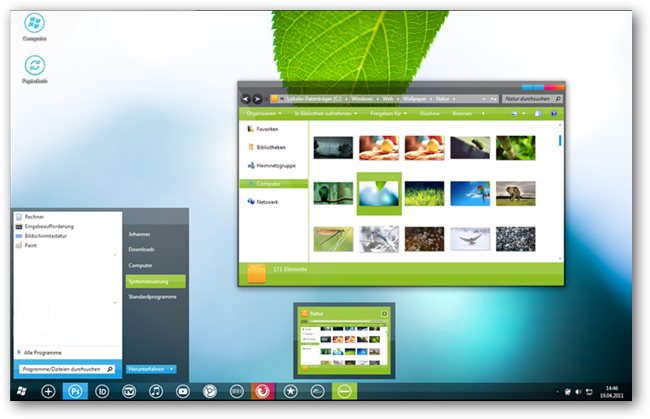 Submitted by admin on Wed, 03/16/2011 - 14:37
New leaks are keeping things abuzz on Windows 8 front, to get things going we have a brand new set of leaked Windows 8 screenshots showing fresh "Aero Lite" visual style (leaked images after the jump).
Since users are eager to tryout the future user-interface now, we have already seen conceptual themes and Windows 8 transformation pack for the upcoming OS, for the first time ever a visual style is now available for Windows 7 featuring the "Aero Lite" visual style with new metro user interface caption buttons, push buttons, taskbar, jump lists and many more tweaks taken from the leaked Windows 8 build.
Submitted by admin on Mon, 03/07/2011 - 15:36
We have very little information about the upcoming next-major OS release from Microsoft said to be called "Windows 8", however as seen earlier users are already interested in the next-gen user-interface and conceptual Windows 8 Transformation pack for Windows 7 and Windows 8 Themes are already started appearing.
Here is another such creation which is definitely going to provide a fresh look to your Windows 7 desktop for few days.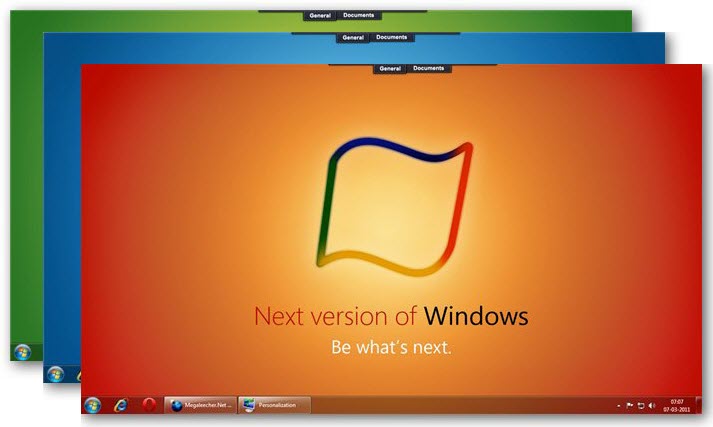 Submitted by admin on Fri, 02/04/2011 - 14:47
Love birds are eagerly waiting for 14th February to celebrate Valentine's Day, to get the mood going Microsoft has two Love themes for Windows 7 desktops.

Submitted by admin on Sat, 01/01/2011 - 12:38
A very Happy and Prosperous New Year Wishes to our readers, get in the festive mood by decorating your Desktop with all new Fireworks Windows 7 theme.
Give a cheer, 2011 is here. Spark your New Year with these images of celebratory fireworks around the world in this Windows 7 theme.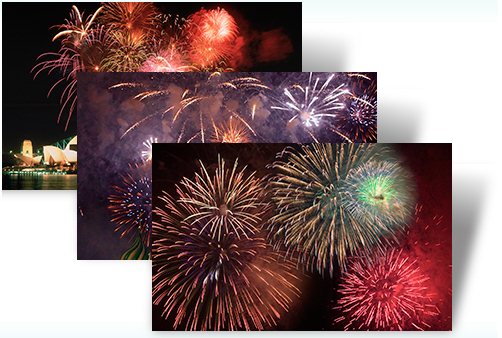 Submitted by admin on Sun, 12/26/2010 - 15:04
Brighten your desktop with three new official holiday themepacks for Windows 7 - Snow Angels, Winter and Holiday Lights, images and direct download links after the jump.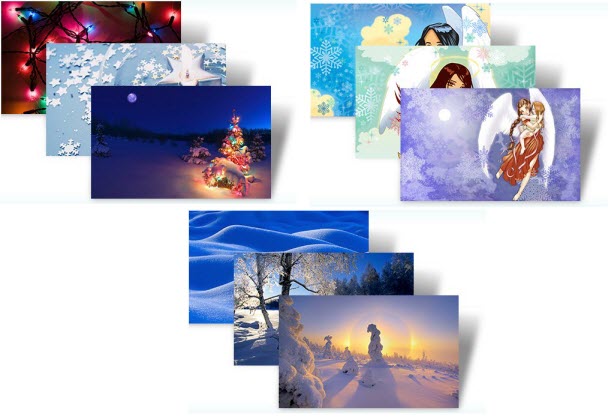 Submitted by admin on Sat, 11/06/2010 - 09:50
Visual Transformation Packs have been an all time hit with users looking to customize Windows looks beyond basic themeing, free utility CustoPack Tools is one such utility allowing users to easily customize Windows appearance through installation of various pre-configured packs consisting icons, cursors, images, visual-styles, application launcher, etc. for a complete operating-system makeover.
Developed by well-known CrystalXP.net team the utility works on Windows XP (32-bit), Windows Vista (32 or 64-bit), and Windows 7 (32 or 64-bit).