Keygen Antivirus
Submitted by admin on Fri, 07/10/2009 - 08:44
Symantec is doing some excellent progress towards getting rid of bloat from its security products since release of Norton Internet Security 2009 and Norton AntiVirus 2009, to further solidify its product lineup from competition like Eset Smart Security and Kaspersky Anti Virus 2010 And Kaspersky Internet Security 2010 the latest beta version of upcoming Norton Internet Security 2010 And Norton AntiVirus 2010 is now available for public downloading, the new version is much faster and lighter then previous versions.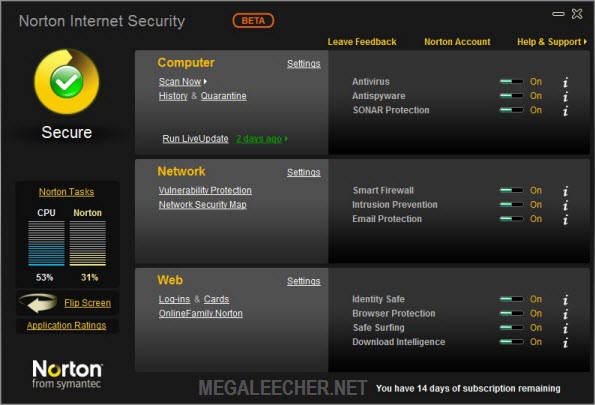 The comprehensive security suite features complete protection for your computer and identity capable of handling latest security threats effectively, to further enhance your PC security a new intelligent download screening feature "Download Insight" is now availble which monitors new installer downloads, automatically analyzing and classifying it using the improved Quorum technology.
Submitted by admin on Fri, 07/18/2008 - 07:21

Symantec Norton Internet Security 2009 (NIS 2009) and Norton AntiVirus 2009 (NAV 2009) Beta versions are now available for download and public testing, Symantec seems to have learned the lesson from ESET's success and the new 2009 releases of Norton Internet Security and Norton AntiVirus are engineered to be fast, and light on system resources. The new beta version is fast loading and seems to be faster then ESET Smart Security in initial testing, Symantec also included a performance monitor displaying the performance impact of security processes.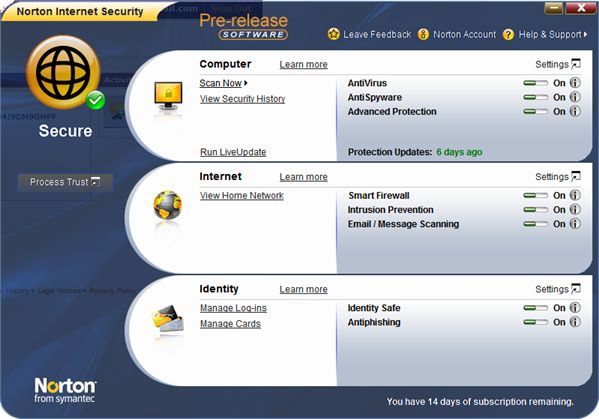 The new feature rich Norton Internet Security and Norton AntiVirus 2009 are based on a brand new
multi-layered set of technologies that work in concert to stop threats before they impact you, dubbed Norton Protection System it includes a system to gather security information from millions of users and pre-determine what files and processes are safe, and what aren't, seems quite similar to ThreatSense.Net® technology from ESET.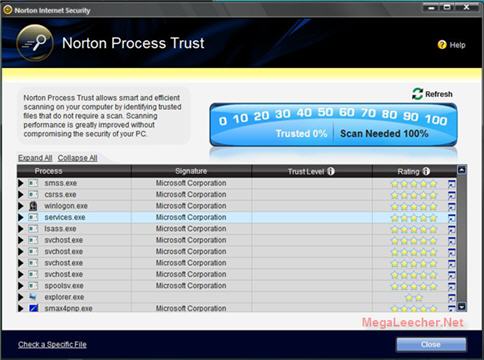 New Features Of Norton Security 2009:
Innovative new architecture dramatically reduces the boot time impact, the scan time, the memory usage as well as the system footprint and the install time.
Detects and removes viruses, Trojans and Internet worms.
Antispyware detects and eliminates spyware.
New performance monitor shows the performance impact of security processes.
Smart Idle Time Scheduler runs quietly in the background to let you work and play without disruption.
Silent-Mode ensures your games and movies are never interrupted by alerts and security updates.
Rootkit and Anti-Spam modules.
Enhanced Browser Protection - Blocks browser exploits and protects against infected websites (now supports Firefox).
Expanded SONAR Protection offers real time protection against bots and other types of unknown threats without requiring the user to make confusing security decisions.
Norton Identity Safe protects and manages your confidential information.