Disk Cloning
Submitted by admin on Tue, 01/05/2010 - 04:59

Computer system snapshot based backups can be a life-saver if you have important data on your computer, we had shared quite a few free alternatives to the most well-known commercial software utility for the task "Norton Ghost" and now another promising utility has been released by well-known computer-security software maker Comodo - suitably named Comodo Time Machine the free utility worls on almost all flavors of Windows allowing users to do a complete system rollback enabling restoring of computers to an earlier point in time with ease.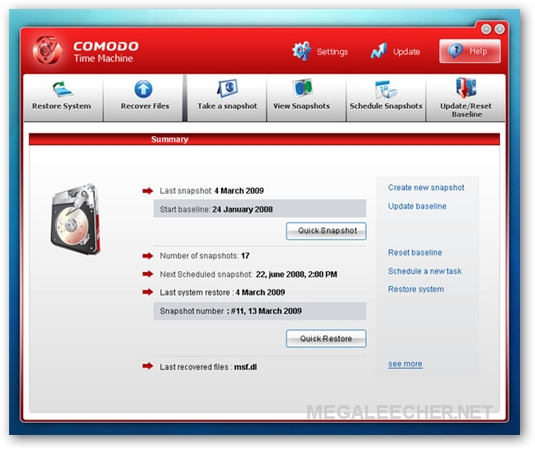 Comodo Time Machine allows users to take manual snapshots or schedule automatic snapshots backups to be taken at regular intervals, the 'snapshots' are a complete record of their entire system including the registry, critical operating system files and user-created documents, when disaster strikes the utility let users roll-back their computers to the last known working state.
Submitted by admin on Tue, 08/26/2008 - 07:16

Periodic data backups are crucial for anyone using computer on regular basis, Backing up your data is like an insurance, you never have to worry if data corruption disaster strikes. Norton Ghost have been an all time favorite amongst PC users for making backup clone images of their Hard-Disks or partitions for restoring at a later time when disaster strikes, but if you can't afford Norton Ghost here is a little gift from "Paragon" - a well-known software company, Paragon is giving away "Paragon Drive Backup 9.0 Express" free for personal use.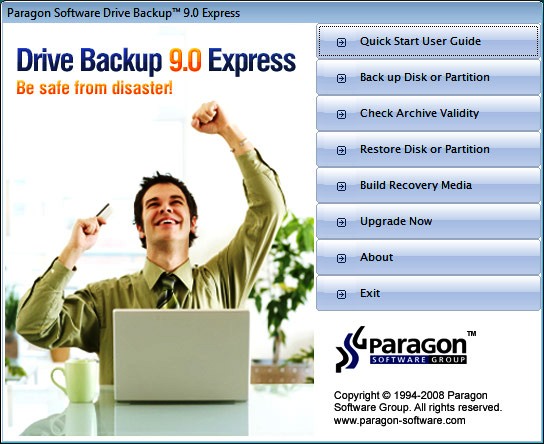 The simple and easy to use software lets you backup and recover entire hard disk or separate partitions with ease without asking bewildering questions, Drive Backup Express make use of - allowing you to be productive and use your PC during backups. The software supports a wide variety of storage devices including Parallel ATA (IDE), Serial ATA (SATA), SCSI HDD, USB 1.x/2.0, IEEE 1394 (FireWire) and even PC card storage devices, the wide-variety of file-system support includes FAT16, FAT32, NTFS (v1.2, v3.0, v3.1), Linux Ext2FS, Linux Ext3FS, Linux Swap and HPFS.

Submitted by admin on Thu, 08/21/2008 - 15:11
EASEUS Disk Copy is one of the best disk cloning utility out there, the free platform independent bootable CD allows sector-by-sector disk/partition copying, via an easy to use wizard driven friendly graphical user interface, EASEUS Disk Copy can be used to copy, clone, or upgrade your original small hard drive to a new larger drive.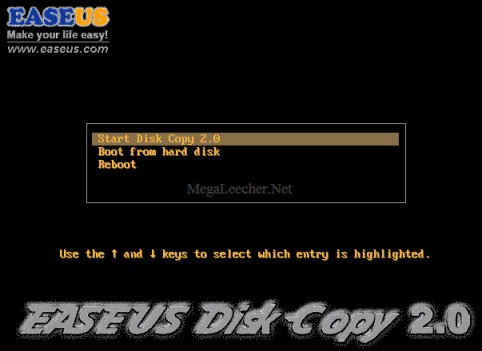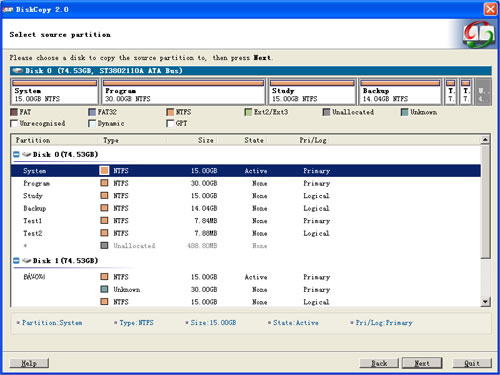 Submitted by admin on Thu, 02/14/2008 - 12:11

We have written about DriveImage XML and Seagate DiskWizard as free alternatives to commercial hard-disk cloning software's like Norton Ghost and Acronis True Image, but both of them lack support for multicasting cloning (cloning many computers in a network simultaneously) as provided by Norton Ghost Corporate, so here it is not only free, but a open source solution for your unicast and multicast cloning needs - "CloneZilla" is based on DRBL (Diskless Remote Boot in Linux providing systemless environment for client machines), Partition Image, ntfsclone, and udpcast, allowing you to do bare metal backup and recovery with ease.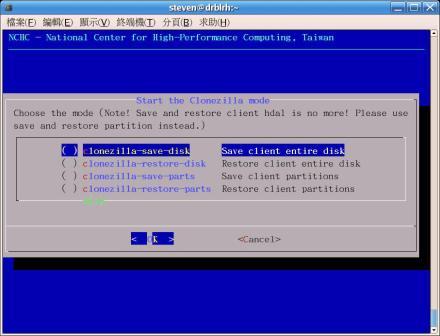 CloneZilla supports ext2, ext3, reiserfs, xfs, jfs, FAT and NTFS filesystems, providing you freedom to clone GNU/Linux or MS windows. For unsupported file system, sector-to-sector copy is also supported by Clonezilla.
Two types of Clonezilla are available, Clonezilla live and Clonezilla server edition. Clonezilla live is suitable for single machine backup and restore. While Clonezilla server edition is for massive deployment, it can clone many (40 plus!) computers simultaneously. Clonezilla saves and restores only used blocks in the harddisk. This increases the clone efficiency. At the NCHC's Classroom C, Clonezilla server edition was used to clone 41 computers simultaneously. It took only about 10 minutes to clone a 5.6 GBytes system image to all 41 computers via multicasting!
Submitted by admin on Wed, 09/26/2007 - 13:34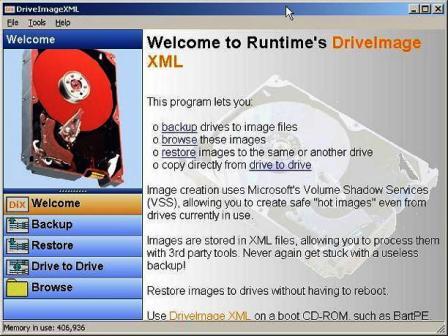 DriveImage XML is a HDD backup and restoration software similar to Norton Ghost but FREE, the software enables you create a complete backup image of any drive or partition, You can restore later restore the image to same or another partition, you can also clone a drive to another. The program also includes an image explorer similar to Norton Ghost Image Explorer that lets you explore previously created backup images and extract individual files.

"DriveImage XML is an easy to use and reliable program for imaging and backing up partitions and logical drives.
The program allows you to:
# Backup logical drives and partitions to image files
# Browse these images, view and extract files
# Restore these images to the same or a different drive
# Copy directly from drive to drive
# Schedule automatic backups with your Task Scheduler
Image creation uses Microsoft's Volume Shadow Services (VSS), allowing you to create safe "hot images" even from drives currently in use.
Images are stored in XML files, allowing you to process them with 3rd party tools. Never again be stuck with a useless backup!
Restore images to drives without having to reboot.
DriveImage XML runs under Windows XP, Windows Server 2003 and Windows Vista only. The program will backup, image and restore drives formatted with FAT 12, 16, 32 and NTFS."