Free Download Manager
Submitted by admin on Mon, 03/04/2013 - 04:34
Download the latest upstream source archive from - http://packages.qa.debian.org/a/aria2.html
Copy the archive to your RasPi and extract it.
Now open a terminal and change directory to the the folder extracted above.
Issue following commands one after another.
sudo ./configure

sudo make
sudo make install
This whole process will take a lot of time, so just leave it running.
Submitted by admin on Wed, 01/16/2013 - 04:28

In search for the most stable yet low resource consuming download accelerator for my Raspberry Pi NAS, we have tested and written about excellent utilities like Transmission Bittorrent Client, pyLoad and FatRat which gets the job done. However, after extensive testing with all these I can now easily conclude that the best download manager for Raspberry Pi (or any other low-resourced Linux computer) is - aria2.
aria2 is an versatile multi-platform, multi-protocol download accelerator with lots of powerful features not available in any of the competing applications like the ability to download the same file from multiple URLS and protocols. Aria2 is available for Linux, Windows and Mac and supports multi-protocol, multi-segmented parallel accelerated downloads from HTTP,HTTPS,FTP,BitTorrent and Metalink protocols with download resume capability. Despite being a lightweight command line utility, you won't feel the lack of an GUI as it supports an XML-RPC interface for remote-control - there are quite a few handy GUI's available like web-interfaces, desktop clients and native mobile applications.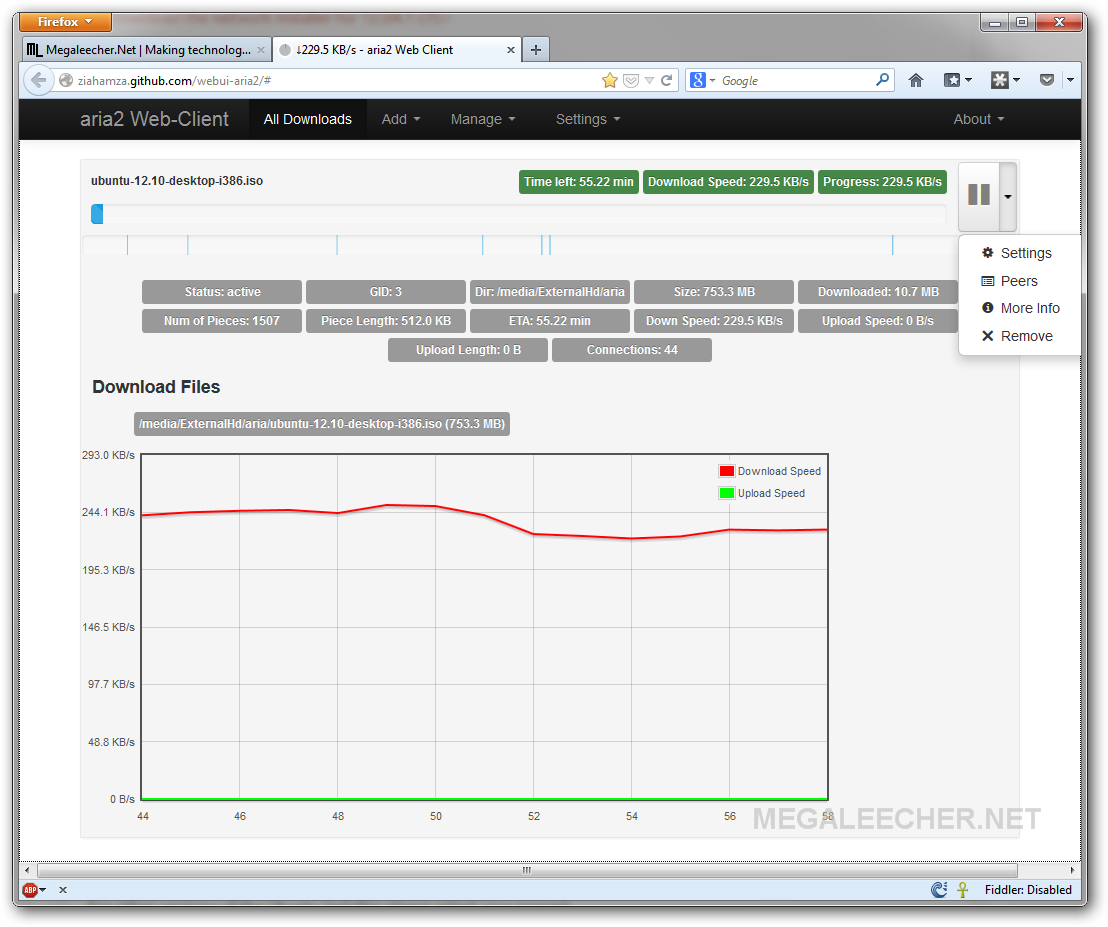 Submitted by admin on Mon, 10/29/2012 - 06:04
In my ongoing quest to get an free, lightweight and fast download manager with remote access ability for Raspberry Pi. I settled for Transmission to get torrent downloading and pyLoad for ftp/http downloading, however both of them have issues under limited resources of Raspberry Pi and had frequent crashes now and then.
After, a lot of research, tweaking and testing - I had finally found the best option for a perfect lightweight download manager on linux as "FatRat". Despite the name being FatRat, this open-source download manager for Linux is written in C++ and is slim on requirements, fast on performance and comes with all the bells and whistles one would need from an modern download manager including Segmented HTTP(S)/FTP downloads, FTP uploads, and a super-fast web-ui for remote access.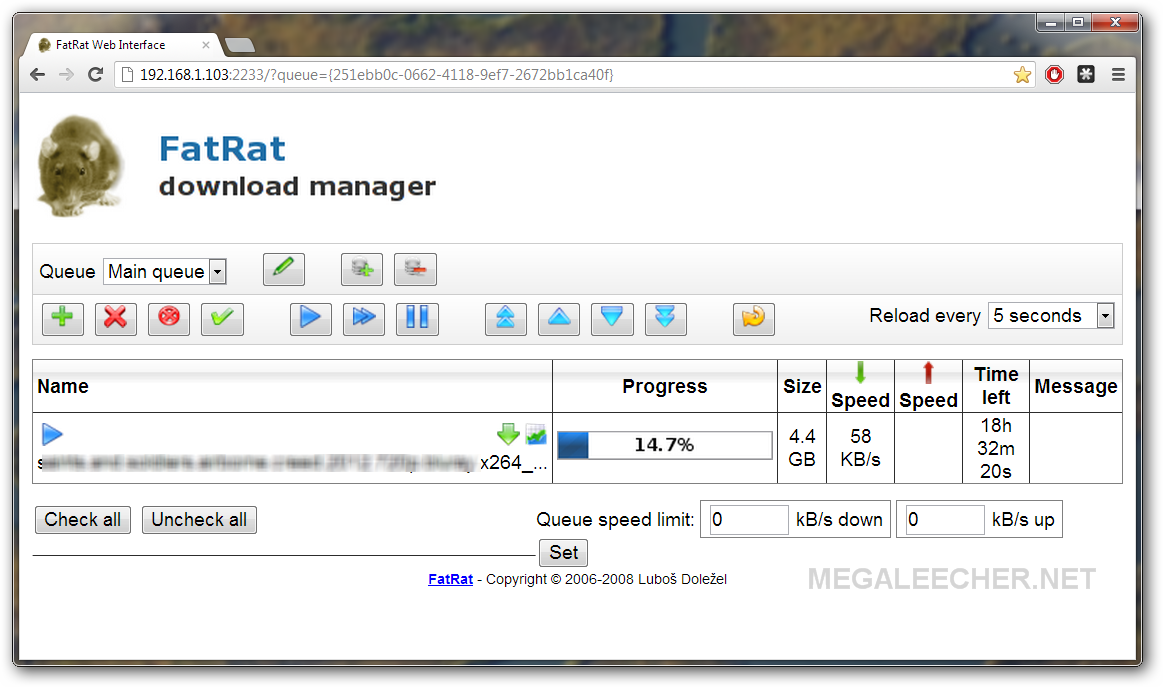 Submitted by admin on Sun, 10/21/2012 - 05:12
pyLoad is an excellent cross-platform download manager with support for one-click file hosters, captcha decoding and excellent web-interface for anywhere remote control over internet.
After installing transmission torrent client on Raspberry Pi, pyLoad is an suitable choice to take of the other downloading needs like handling links from One-Click-hoster's, container formats like DLC, video sites or just plain http/ftp links. Here is an step-by-step guide to get pyLoad installed and working on Raspberry Pi.
Submitted by admin on Sat, 10/20/2012 - 02:18

BitTorrent is without a doubt the most popular file-sharing method out there, Peer-2-Peer (P2P) torrent downloading requires a computer which runs a torrent downloading client to fetch content from other users sharing it. Torrent downloading can be slow as speeds depends on swarm sharing the content, this means you need to have your computer powered-on consuming electricity. Luckily, we can now use our ultra-cheap Raspberry Pi to get the job done 24x7 - consuming just 5w of power.
After completing the basic setup of the Raspberry Pi, networking it to internet, attaching an external HDD and configuring it to work as an Network Attached Storage (NAS) we all all set to install the cross-platform Transmission Torrent Client of the RasPi to get our cheap seedbox working.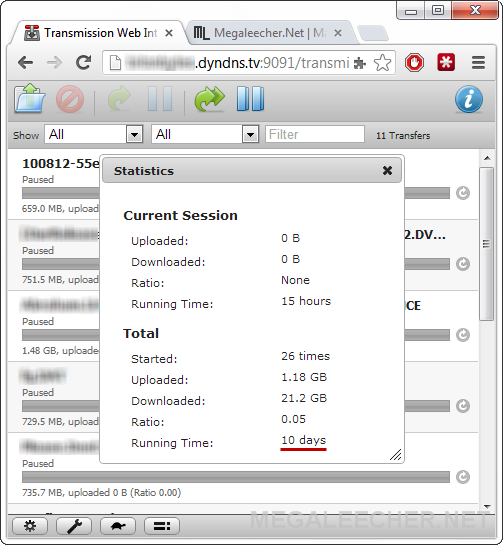 Submitted by admin on Tue, 09/04/2012 - 05:22

A good multi-part download manager is the basic necessity for any PC user who downloads from internet, we have free utilities like Flashget Mini, Microsoft Download Manager, pyLoad and Tucan but new download manager DownTango is not only functional and efficient but also beautiful.
DownTango is a free download manager for Windows offering best features of existing download management utilities with an easy to use, beautiful interface and support for features like CAPTCHA and remote/web-based download job management.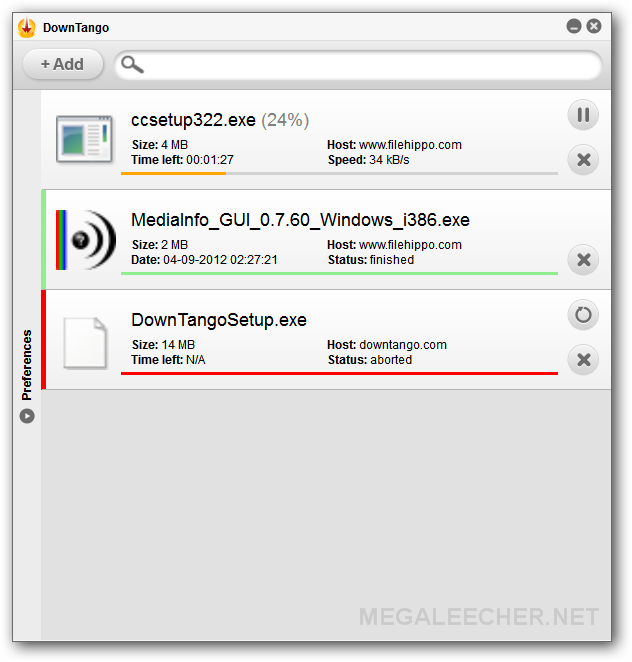 Submitted by admin on Sat, 06/11/2011 - 13:36

We reviewed the not so well-known minimalistic free download manager from Microsoft almost a year ago, Microsoft Download Manager has now been updated still featuring the elegant and simplistic design with more features and configuration options.
If you are looking for a decent, simple to use free download manager - Microsoft Download Manager does the task for you, the free utility enables users to download files simply and easily allowing them to manage download tasks with resume support for downloading all types of big files.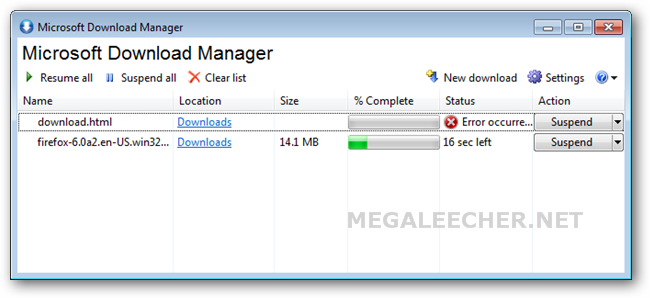 Submitted by admin on Sun, 05/23/2010 - 09:39

While downloading large number of files or big files having a download manager with download resume support comes highly recommended, Microsoft has now realized this need and has released a very basic, simplistic free download manager with resume support.
Microsoft Download Manager enables users to download files in a more reliable and faster way than using a web-browser alone, the utility is specifically designed to manage file downloads from supporting Microsoft Web sites in a secure and reliable way.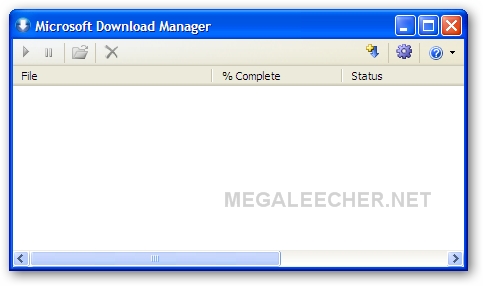 Submitted by admin on Tue, 08/26/2008 - 12:20

Flashget has always been my download accelerator of choice, but recent inclusion of Adware like components and stat collection modules in latest versions forced me to stick with the older builds, But here we have a brand new version of their upcoming product Flashget-Mini directly from their private VIP forums translated to English and all adware and spying components removed.
This nice, fast and compact free download manager from FlashGet comes with a brand new eye-catchy interface, the new product is optimized for smaller system resources use, faster downloading and better use of desktop real-state, The new version also lets you download videos directly from more then 56 video sites including YouTube.