free voip calls
Submitted by admin on Tue, 04/03/2012 - 06:24
Success of mobile VOIP application Viber has shown how popular free app-to-app VOIP calling can be, and how wonderful it will be if you get a weekly top-up for 100 minutes free international talktime added to this already awesome offering. New, mobile VOIP service maaii is offering exactly this to give there service the initial popularity push, an attractive from your iOS and Android devices.
Submitted by admin on Wed, 09/16/2009 - 12:30
Yesterday, I shared a tip on how to do unlimited international phone-to-phone calls from USA, UK and Brazil at local rates via free local access-number based VOIP call gateway, today I will show how to trick the gateway and call more then 60+ countries absolutely free from .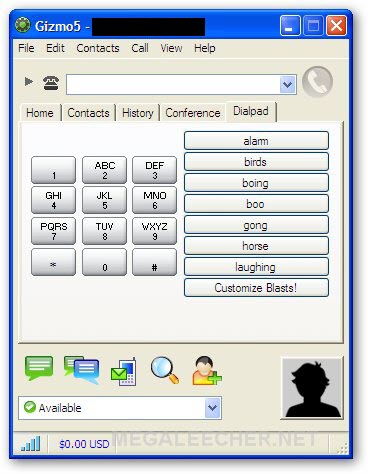 Submitted by admin on Fri, 07/17/2009 - 07:17

If your profession demands a USA phone-number or if you have relatives in USA having a local forwarding number comes pretty handy, usually you need to shell out money for having such facility as most VOIP service providers charge you for having an U.S.A. incoming phone number, but today I will be sharing not one but three services which will provide you a fully-functional USA call-in landline number for free without requiring any payment information.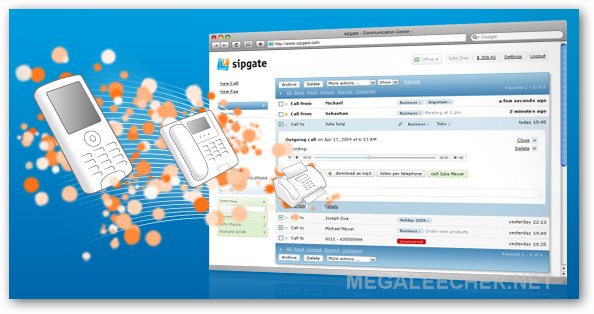 Submitted by admin on Wed, 01/07/2009 - 07:59
One of the World's biggest telecom company - Reliance Communications, the Indian major is all set to make its presence felt in VOIP business, with the launch of their VOIP service Reliance iCall
they are surely going to make a impact in the VOIP market.
To promote the launch of their service the company is offering 100% free calls to landline and mobile phones destinations like USA, UK, Canada, Germany, China, France, Australia, Singapore, Japan and Brazil till 15 January 2009.
Submitted by admin on Mon, 12/08/2008 - 14:49
We have written about quite a few Free VOIP service providers here, most of them required users to download desktop applications to work and had calling limitations, but our latest share FreeRinger is an exception, the ad-supported web-based flash VOIP service allows users to call cellphones and landlines phones of more then 30 international destinations including USA, UK and Canada for free without any limits.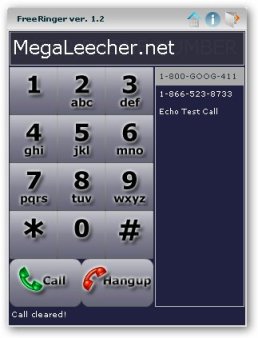 The whole process is pretty simple all you have to do is to register for a free account and follow the simple calling procedure as below.
Submitted by admin on Mon, 07/23/2007 - 15:36
Hongkong Based VOIP service provider , to make use of the free calling credit, follow the steps:

Register at Zoippe -> Click Here (This is a invitation link to get instant 10 mins. free worldwide calling credit)
Download the soft phone.
Install and make calls (Do Not add + before country code)
You will get credit for referring friends, If you refer 5 friends, you will get 100 minutes and your friend will get 10 free minutes instantly if he activate his account.
Zoippe offers features like:
Zoippe SMS
Zoippe Call Divert - Not at your PC? Simply divert calls to your mobile or
fixed line -
and stay
connected always!
Zoippe IM - Exchange messages in real time with other people over the internet.
Zoippe Linkup - Enter your phone number and your friend's phone number. ZoiPPE will link both numbers for that crystal clear call...more
Zoippe IM