Free International Calls
Submitted by admin on Sun, 12/12/2010 - 09:55
There have been many services offering free international VOIP calls and most of them rely upon ad-supported funding to get things going, most of such services have closed there doors but there are still a few left. One such service Evaphone allows users to enjoy free international PC-To-Phone calling from there website (or any other flash supporting device) to any landline or mobile phone in most parts across the globe, the service supports almost all major countries of the world including USA, UK, Canada, India, Pakistan etc. with each country having a fixed single free call duration with unlimited numbers of calls.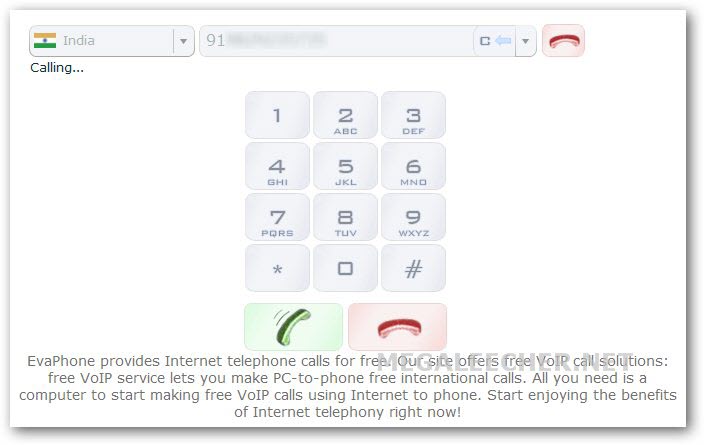 Submitted by admin on Mon, 12/08/2008 - 14:49
We have written about quite a few Free VOIP service providers here, most of them required users to download desktop applications to work and had calling limitations, but our latest share FreeRinger is an exception, the ad-supported web-based flash VOIP service allows users to call cellphones and landlines phones of more then 30 international destinations including USA, UK and Canada for free without any limits.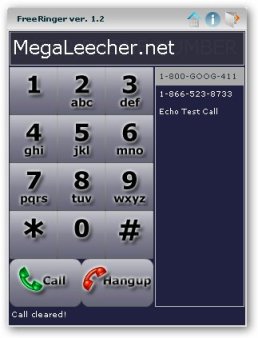 The whole process is pretty simple all you have to do is to register for a free account and follow the simple calling procedure as below.
Submitted by admin on Tue, 10/28/2008 - 07:11

We have reviewed quite a few free VOIP service providers earlier on this blog, these free ad-supported services allow users to make free phone calls to various destinations world-over, However, majority of these services does not allow India and Pakistan as free calling destinations.
This is festive time in India and everybody is looking for the best VOIP deal to make affordable calls to their loved ones, for our readers I have complied a list of VOIP providers offering free calls to India this festive season.