HotSpot Shield
Submitted by admin on Wed, 01/13/2010 - 08:27

If you missed the Astrill Beta Invite here is another option to surf the web privately and securely via an encrypted internet connection for free using Web Point Net Guard 2010, the speed-limited free version provides an anonymous internet connection letting users surf the Web invisibly with any Web browser, instant messenger or newsgroup browser without any hassle.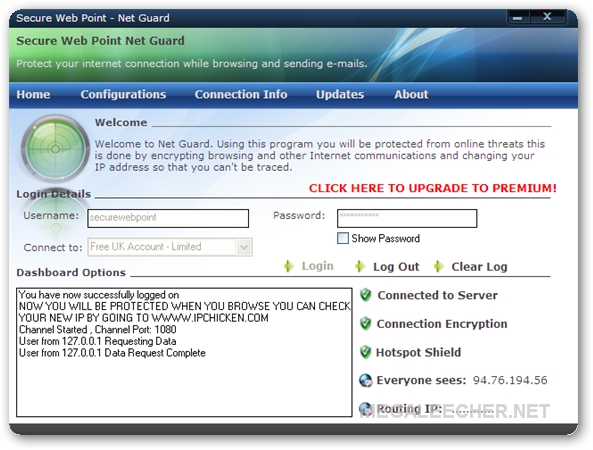 Net Guard 2010 is one of the most easiest and flawless proxy solution that we have reviewed here, once installed your simply need to click the login and logoff button to start and stop the anonymity engine - this is far more easy than using a complicated VPN connection or proxy solution which requires configurations to be done manually.
Submitted by admin on Sun, 01/10/2010 - 05:19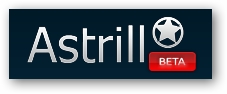 We have reviewed a wide range of free and paid anonymity services including VPN and proxy based solutions to bypass internet censorship with ease, a new anonymity service named Astrill is now here to raise the bar in already competitive internet censorship bypassing solution market - the service currently under invite only beta allows users to browse the web securely and anonymously via a private encryption algorithm so nobody (not even your ISP) can know what sites you have been watching. With Astrill users can bypasses any kind of firewall or filtering and use Wi-Fi on public places with safety as nobody will be able to snoop into the encrypted data stream.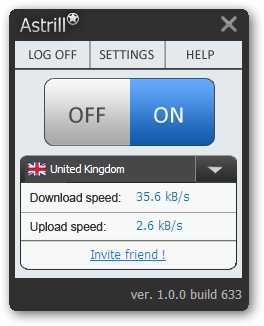 Astrill is very easy to use and all you need to do is to install the utility and signin with your registered username/password to get started, We have 100 EXCLUSIVE beta invites for our readers, to register for free limited period beta follow the instructions at the end of the post.
Submitted by admin on Sat, 11/07/2009 - 08:52
If you missed our free AceVPN and Hide IP VPN giveaway you can now enjoy similar anonymity at decent speeds using free VPN service provider - TheFreeVPN, the new free service lets users surf the web privately also allowing them to bypass internet censorship.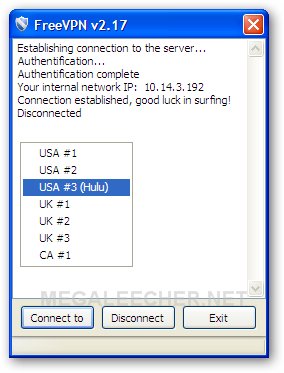 Submitted by admin on Tue, 07/14/2009 - 14:57

If you are looking for a free VPN service with decent speeds give PacetiX.NET a try, the free non-commercial academic version of the service is completely free to use and provides very good browsing speeds via server cluster based in Japan.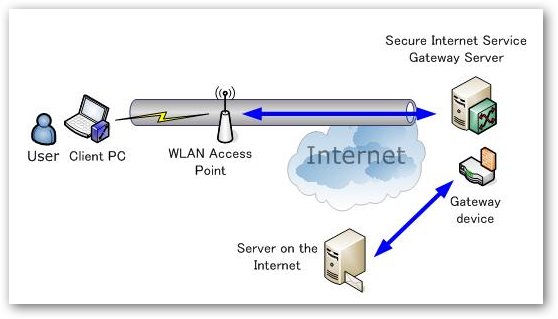 Unlike many other VPN services PacetiX.NET offers their own custom VPN client software which is without a doubt one of the easiest to setup and use.
Submitted by admin on Sun, 06/07/2009 - 13:20
We are giving away FREE EXCLUSIVE PPTP based USA/UK VPN accounts, click here.



We have reviewed all major free VPN service providers, but new free anonymity service Ace VPN takes the cake for being the best free VPN service provider out there, the invite only service allows users to enjoy full anonymity and secure data transfer via fast encrypted SSL VPN tunnels located at various servers world-over.

The service is currently under limited availability and requires an invite for participation, we have been provided with 25+ exclusive invites for our blog readers, just follow the steps next to grab your personal invite.
Submitted by admin on Wed, 05/20/2009 - 15:58

Using a VPN proxy is the best option to surf web securely and anonymously bypassing internet censorship imposed by your Government, ISP or institution, while there are lots of paid VPN service providers only few offer a free tunnel, AlonWeb is one such service allowing users to enjoy 1 GB/Month free bandwidth of secure crypted VPN tunnel suitable for casual web-usage.

AlonWeb makes use of free OpenVPN software to work, the service is quite ok in terms of speed and overall usage but injects annoying advertisements to the browsed pages, to start using the service follow the simple procedure next.
Submitted by admin on Tue, 11/11/2008 - 14:36

If your ISP blocks access to certain websites and services or if you are looking to bypass country specific restrictions to use services like Hulu and Pandora, using a Virtual Private Network (VPN) would be the best solution, majority VPN services are paid but today I will be sharing two free VPN services which gets the job done.
AlwaysVPN is a new free VPN service currently in BETA offering secure anonymous connection through their servers via VPN clients for Windows XP, Windows Vista, Mac OS X and Linux (Ubuntu / Debian) , the service seems to allow unlimited traffic as it does not mention any limits on how much traffic can be used, However, advertising is shown on top of every webpage browsed through the AlwaysVPN network.
Not Free Anymore.