Unlock iPhone 3.0
Submitted by admin on Sat, 06/20/2009 - 02:27
Latest version of the popular iPhone jailbreaking utility PwnageTool from iPhone Dev Team is now available for public downloading, the new PwnageTool v 3.0 supports jailbreaking the new iPhone firmware 3.0 on all versions of iPhone and iPod Touch devices except the new iPhone 3G S, The Dev Team also warned not to use PwnageTool 3.0 if you are using yellowsn0w and wait few more days until new iPhone unlock UltraSn0w is available.
Contrary to everybody's expectation it now seems that UltraSn0w is not able to unlock iPhone 3G S as of now, but if you have any other version of iPhone/iPod Touch with any baseband and firmware the new PwnageTool will work.
Submitted by admin on Fri, 03/13/2009 - 09:29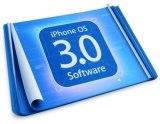 Apple is all set to provide an preview of upcoming Apple iPhone OS 3.0 on 17 March unveiling the latest iPhone SDK for developers, no further details are provided about the invite-only media-preview event but the announcement has definitely got iPhone users something to watch for in coming days, this upcoming major OS update is supposed to bring more features to somewhat lacking feature-set of this top-notch device.
iPhone still lacks basic features like Copy & Paste, MMS, Bluetooth file-transfer, Tethering and Video recording out-of-the-box and iPhone users are looking forward for these.