Folder Security Lock
Submitted by admin on Fri, 10/08/2010 - 13:35
We have reviewed two free folder hiding and locking utilities earlier named WinMend Folder Hidden and My LockBox, Secure Folder is yet another great alternative to these, allowing users not only to lock and hide folders but also providing an option for encrypting data with well-known secure AES Encryption algorithm for maximum security.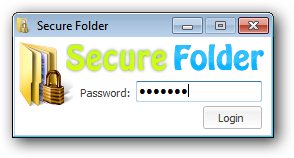 Allowing protection for unlimited number of folders in seven different protection modes the free utility is compatible with Windows 7, XP, 2003, 2008 and Vista, integration with Windows Explorer is also provided for fast locking and unlocking.
Submitted by admin on Wed, 06/24/2009 - 06:38

There are quite a few free instant folder hiding and locking utilities for Windows, but WinMend Folder Hidden would be the most easiest and feature-rich free file and folder locking utility of them all, the software allows users to hide and protect multiple files and folders using password on local partitions and removable devices, the best part is that the data once hidden remains invisible even when accessed from another operating system on the same computer or another machine.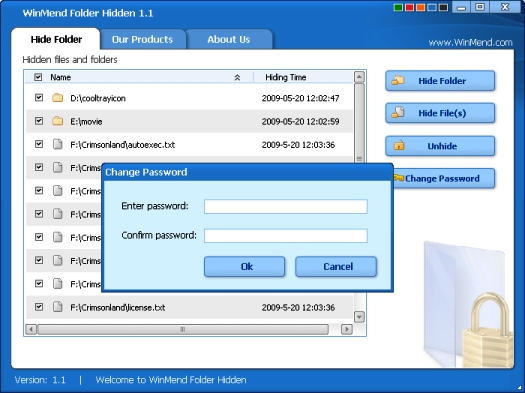 The hiding/unhiding process is instant and can also be used to hide/lock files and folders on removable data storage devices like USB pendrives and memory cards.