Firefox 4 Browser
Submitted by admin on Mon, 09/13/2010 - 09:33
I am using Firefox 4 Beta 5 and it's noticeably faster than Firefox 3.6, Mozilla is working hard to further enhance the browser performance and a new nightly developer build is now available for download with faster "JägerMonkey JavaScript Engine". The new javascript rendering engine is the code-name for the new JIT being developed for Mozilla's JavaScript engine where Jaeger means "hunter" in German.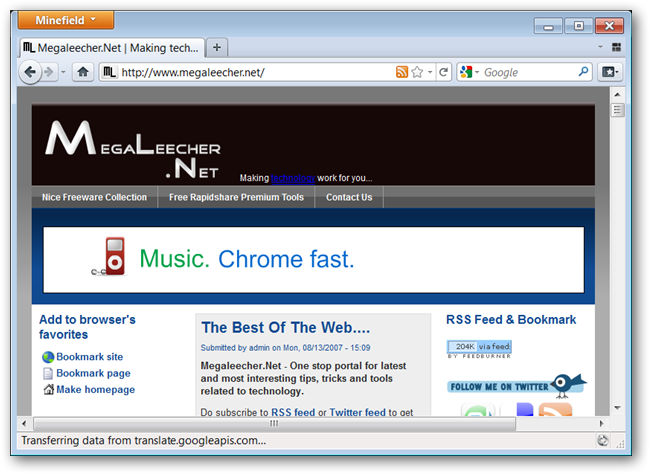 Submitted by admin on Wed, 09/08/2010 - 15:21
Firefox 4 Public Beta 5 is finally landed and can be downloaded from the direct links provided below, the latest beta build of upcoming major update to Firefox features a brand new "Firefox Menu Button" which will be replacing the Menu Bar saving screen estate coupled with other new features as listed below.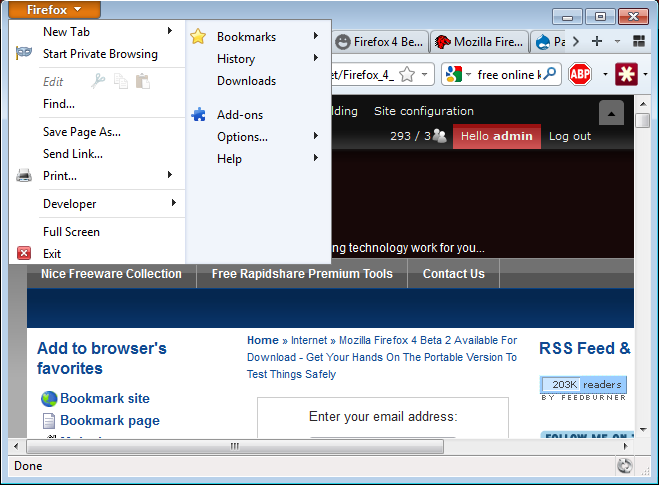 Submitted by admin on Wed, 07/28/2010 - 09:52

Firefox 4 is getting ready to take on the browser war to next level and public beta 2 of the application is now available for download, the new version now supports "App Tab" feature allowing users to have an permanent faviconed tab for websites, powered by the new Gecko 2.0 page-rendering engine the browser now supports even more CSS3 standards specifically "CSS Transitions".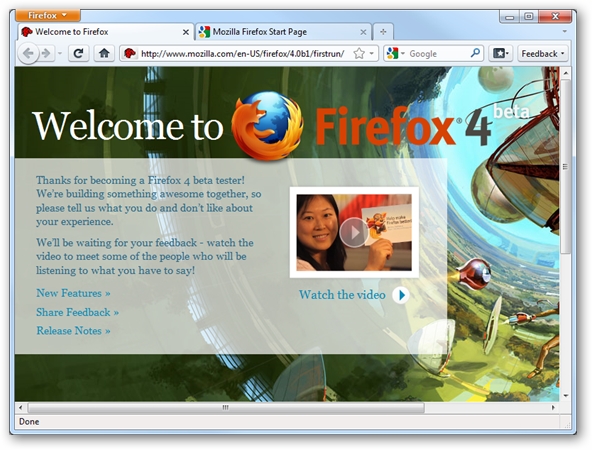 Apart for addressing 652 issues, performance has also been tweaked to offer faster javascript, improved scrolling and better startup times - to test things out without affecting your existing Firefox install you can use the Firefox 4 Beta 2 Portable version download provided below.
Submitted by admin on Wed, 07/29/2009 - 06:49

Mozilla has posted very first mockups of Firefox 4.0 on Windows, the new mockups proposes two designs one including top-tabs similar to Google Chrome and the other one similar to existing design minus some buttons and new location bar, in both the designs the main aim seems pretty clear and that is to save some space, I hope the Google Chrome style made it to final release.