iPhone Jailbreak
Submitted by admin on Thu, 08/26/2010 - 09:03
Apple has closed the PDF security vulnerability which is being exploited by the easiest jailbreak ever at jailbreakme.com and new iDevices are now being shipped with secure iOS Firmware 4.0.2/3.2.2, moments ago the iPhone Dev Team has posted the answer to the obvious question users were thinking of "What Now, will there be a jailbreak for iOS 4.02/3.2.2 ?" and the answer from The Dev team is :
"No, there won't be. FW 4.0.2/3.2.2 was *only* released to fix the jailbreakme hole. With FW 4.1 still in its beta stages, it makes no sense to escalate the "cat & mouse" with Apple for FW updates that only fix the jailbreak holes. To quote WOPR, "the only winning move is not to play".

If the cat & mouse game escalates too quickly, especially during beta FW periods, nobody but Apple benefits. For this reason, there won't be a 4.0.2/3.2.2 jailbreak specifically during the period where 4.0.2/3.2.2 is the latest public release. At best, some future 4.1x FW jailbreak *may* be compatible with 4.0.2/3.2.2 (but don't count on that).
"
Submitted by admin on Sat, 08/21/2010 - 07:15
Although Jailbreaking is now officially legal Apple is not ready to accept the fact and want to detect any attempt of "..hacking the electronic device, jailbreaking the electronic device, unlocking the electronic device, removing a SIM card from the electronic device.." as evident from the "United States Patent Application" by Apple Inc., the patent seems to be aimed at detecting illegal use of an electronic device and than notifying the owner of the electronic device about the unauthorized user by sending an alert through any suitable medium but the above line do raise serious concerns about Apple's intentions.
Submitted by admin on Tue, 07/06/2010 - 09:20
Sn0wBreeze v 1.7 is now available for download (use links at the end of the post) allowing jailbreaking of iPod Touch 3G - the only condition being that either the device has iPhone OS 3.1.2 or have saved 3.1.2 SHSH blobs for restore.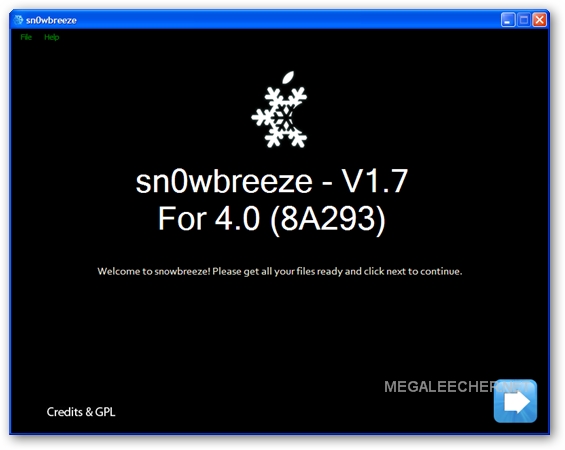 Submitted by admin on Sat, 07/03/2010 - 11:59
If you are stuck with an iPhone 3GS having newer bootrom (iBoot v 359.3.2) and want it to be jailbreaked here is some great news for you - iH8sn0w Sn0wBreeze utility will soon be upgraded to support tethered jailbreak (meaning you will have to re-jailbreak if your iPhone reboots) of iPhone 3GS having iBoot v 359.3.2. The only catch is that you must have your iOS 3.1.2 ECID saved as you will need to downgrade for this to work.
Submitted by admin on Thu, 11/12/2009 - 04:52
As anticipated few months ago iPhone worm's and viruses have now started to appear in wild, Mac security software provider Intego Security has unveiled a new hacker-tool dubbed iPhone/Privacy.A which utilizes the default SSH password vulnerability in jailbroken iPhone's to gain access to iPhone's data enabling hackers to steal users email, contacts, SMS's, calendars, photos, music files, videos and virtually anything on users device.
Written in Python the iPhone hacking utility allows hackers access to victim devices from computer's running Windows, OSX/Unix and Linux allowing them to do anything with stolen data, to prevent yourself from this and similar threat's all you need to is to change the default SSH password on jailbroken iPhone's and iPod's following the simple how-to guide provided next.