Portable Appz
Submitted by admin on Thu, 12/10/2009 - 14:39

Portable application suites like LiberKey come-in handy specially when you are on the move, Lupo PenSuite is another such useful collection of selected portable applications to get almost any job done without installing another software accumulating unwanted clutter on your PC.

This free portable application suite is designed to simplify users life by collecting the most useful and best free portable applications from all over the internet and presenting it to users in an easy to use and optimized way to be loaded from a USB flash drive, Lupo PenSuite makes itself a perfect companion for your removable drive.
The pen-suite comes with more then 200 carefully selected portable programs and games, apart from the default selection users can also easily customize the suite by adding/removing portable apps from a broad database of more then 2000+ portable apps and games.
Submitted by admin on Sat, 07/18/2009 - 04:12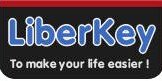 Imagine the time-consumed and clutter on your PC if you have to install 200+ software utilities and the resulting performance impact on Windows installation due to all the registry keys, updater and startup launchers of these applications, but not anymore as now you can benefit from an hand-picked selection of best free software collection without the clutter and performance impact via a single-download named - LiberKey, the free "swiss army knife" collection of useful Windows utilities is neatly grouped into categories with a careful selection made after testing more than 1800 software's, LiberKey is all you need to have 99% of your work done without installing any other software whatsoever, LiberKey offers both local or portable use.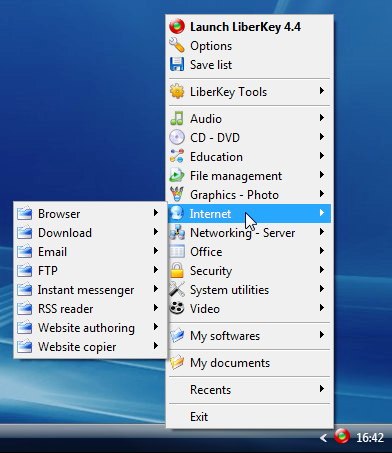 Liberkey also offers handy features like auto-application updates and temporary file-association to make it even more appealing.