redsn0w update
Submitted by admin on Fri, 12/09/2011 - 08:08
Apple iOS 5.0.1 update is out now and so is the redsn0w jailbreak, follow the detailed step-by-step instructions below to get your iOS 5.0.1 install jailbroken and install Cydia.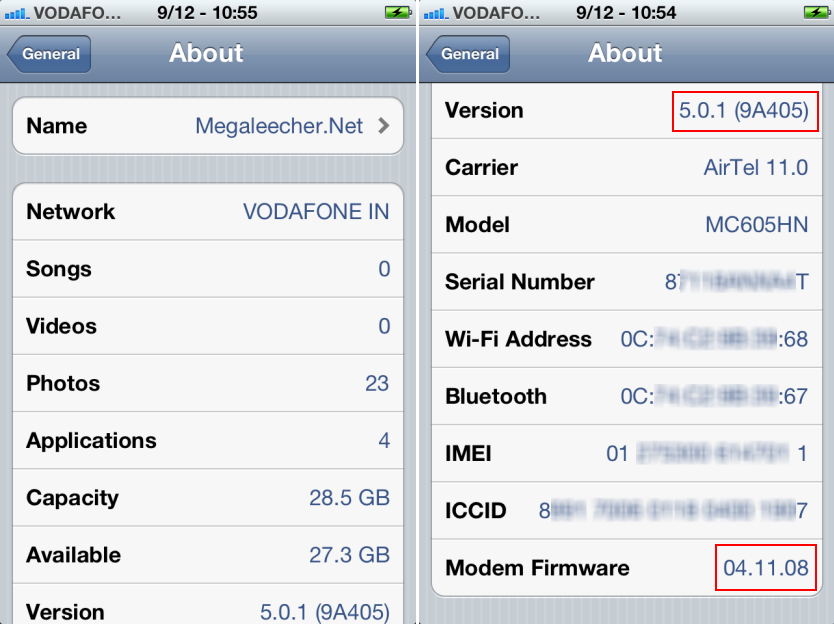 Submitted by admin on Mon, 09/19/2011 - 10:35
Popular iPhone hacker group "iPhone Dev Team" member musclenerd tweeted screenshots of upcoming "in-development" iPhone jail-breaking utility redsn0w, the images show redsn0w-0.9.8b5 and does not feature any "Browse" button which is there in all current versions allowing users to manually browse the iOS .IPSW files.
Submitted by admin on Mon, 12/27/2010 - 05:58

iPhone Dev Team is once again in the news for posting a much-awaited update to their redsn0w iOS jail-breaking utility, the latest redsn0w 0.9.7 Beta 2 release is fulfilling the promised untethered jailbreak for iPhone, iPad and iPod Touch running iOS 4.2.1.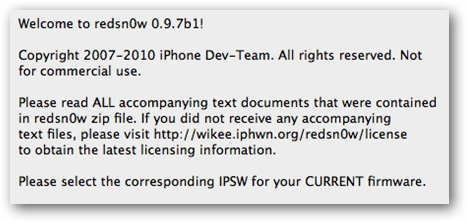 Submitted by admin on Wed, 02/03/2010 - 10:08
There is nothing exciting or worth upgrading in iPhone OS Update 3.1.3 but if you still want to upgrade and keep the jailbreak it is now very much possible thanks to updated redsn0w 0.9.4 utility by iPhone Dev Team, do keep in mind if you are using an unlocked iPhone as no unlock is yet released for iPhone OS 3.1.3.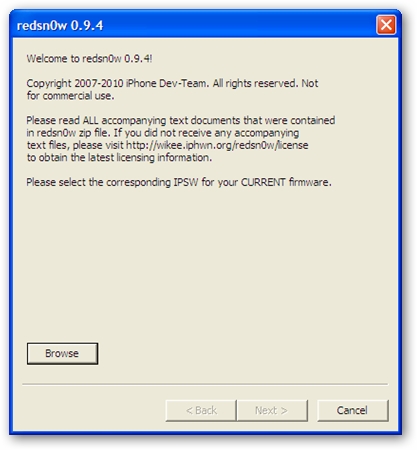 Submitted by admin on Thu, 01/21/2010 - 11:22
Just moments ago iPhone Dev Team released the redsn0w 0.9 public beta download for Windows and Mac, supporting the latest iPhone OS 3.1.2 the cross-platform jailbreaking and unlocking utility for iPhone and iPod Touch also supports customizations like changing of device boot logo, recovery logo, and allows users to switch on "verbose" booting mode.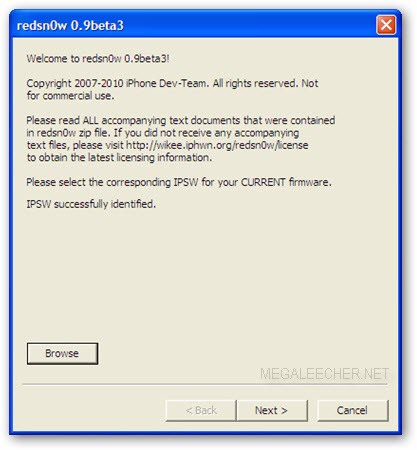 The free standalone utility does not use iTunes and no custom IPSW's are involved in the process, the current beta supports all iPhones and iPod touches except the iPod touch 3G having Apple firmware 3.0 and 3.1.2, direct download links are at the end of this post.