We have already shown how to get rid of those annoying stuck print jobs from print spooler queues, if you are facing the problem where print jobs are not being deleted from the queue box even after getting printed here is the cause and solution to fix it.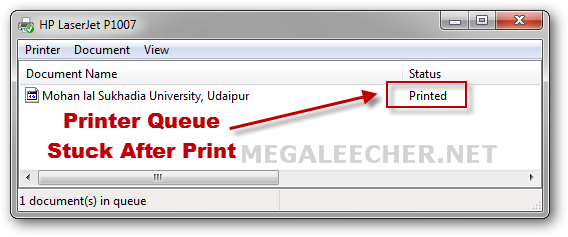 The reason and solution for these stuck print jobs is that Windows allows users to keep printed jobs in queue even after successful printing and you just need to disable this behavior to clear the queue as demonstrated below.
Goto "Devices and Printers" configuration section of your OS and right-click your printer selecting "Printer Properties" option.

Switch to "Advanced" tab, and uncheck "Keep printed documents" option.

Windows wont save/display the successfully printed jobs in queue from now on.