Spire the Siri port for non-iPhone4S Apple devices is sadly no longer developed and would even refuse to install on Apple iOS 5.1 . While trying to install via Cydia you will receive the following error. However, there is an alternative way to get this on iOS 5.1 as shown ahead.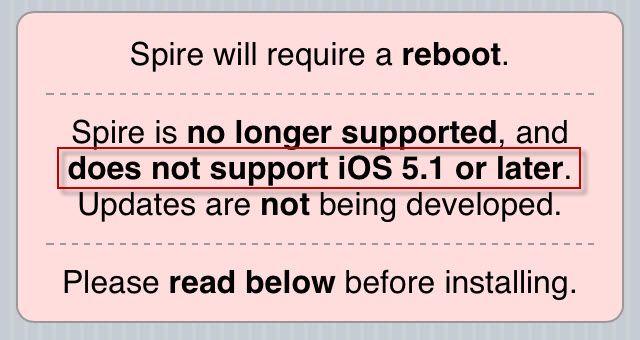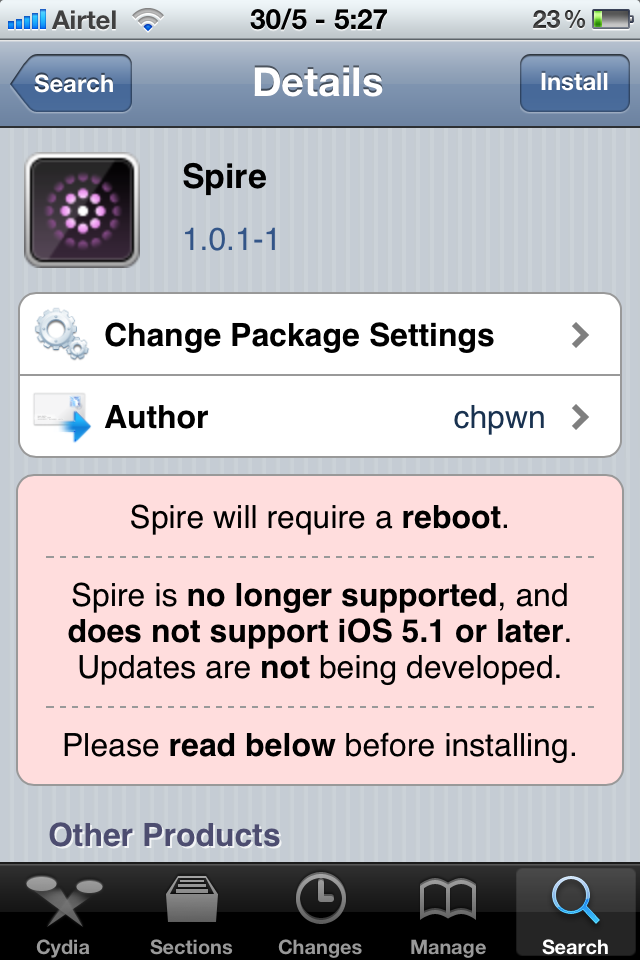 "Spire" is an Siri Hack which enables users on devices like iPhone 3GS, iPhone 4, iPod Touch 3G, iPod Touch 4G etc. to use Siri. While the original developer has ceased to develop it, you can still get it working on newer iOS 5.1.X devices using the method shown below.
To get started, add a new repo to cydia - http://repo.siriport.ru as shown below.

Now, install SiriPort (Original) package from this new source - the install is almost 100 MB in size.

Now, open http://siriport.ru/1.crt in Mobile Safari and continue with installation of the certificate.

You should be having a Siri port on your device now.
Do keep in mind unlike Spire this one doesn't seem to have any option to configure Siri Proxies and uses SiriPort.ru servers natively, in my tests the servers were not responding and no action was taking place apart from endless network activity.