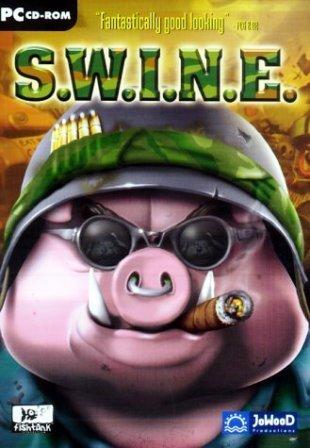 S.W.I.N.E. is a real-time tactical strategy game in which you must carry out extremely varied missions while taking advantage of the terrain and your units' special abilities.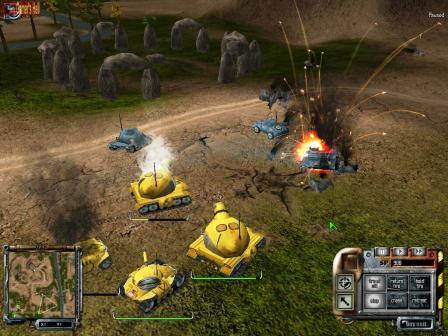 12 missions for each race plus additional multiplayer maps with a
variety of playing modes for hours of entertaining gameplay
15 different combat and service units for each race, with their own unique roles and attributes
Units gain experience and can be upgraded by the player continuously for progressive gameplay
Dynamic weather effects, day and night missions, a variety of landscape types heighten realism
In the game Your army's abilities and strengths will develop over the course of the game. Before and during the missions, you will also have the opportunity to purchase or sell units, and upgrade or augment them with various items of equipment. However, this will cost you some of the strategic points (SP) you receive for destroying enemy objects (units, buildings, etc.) and for successfully completing your missions. Further strategical components include the use of the air force and supply trailers (repairs, ammunition, and fuel). Clever exploitation of the terrain, selecting the proper units, and the optimum utilization of your abilities will enable even a small force to do battle against an enemy with numerical superiority.
Windows® 98/2000/Me/XP
DirectX 8.0 or higher
PII Celeron/466MHz
96 MB RAM
32 MB 3D video card
4x CD ROM drive
Sound card

Download Swine Full Game Here >>