You've started taking video with your Nikon D500 and there're a plenty of raw footages on your hard drive – now what? It turns out shooting the video is only the beginning: you still have to edit it into something people will actually watch! Good editing on a video can certainly enhance its quality and impressiveness in a very short amount of time. And in order to make eye-catching videos, you are going to need an easy-to-use but feature-packed video editing software.
There are many different video editing programs available online. However, it is best to do a little research and spend some time to try out and explore the features of the software before clicking on the "Buy" button. This could prevent you from buying software you don't need. So, if you are looking for a video editing software that works for both beginners as well as video editing professionals, you should be aware of Filmora Video Editor. It is a powerful video editor that helps users to create visually engaging, entertaining and captivating stories.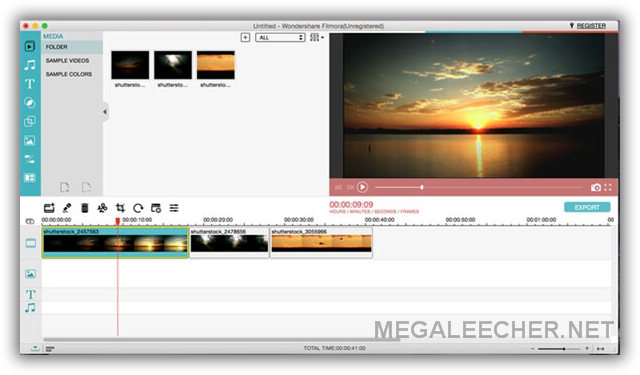 Unlike other video editors that are focused on beginners or experts only, Filmora Video Editor has something to offer to everyone. With just a few effort, anyone can create stunning and attractive videos. Therefore, whatever your reason might be to look for a new video editing software, Wondershare Filmora should have you covered.
Like I mentioned earlier, Filmora Video Editor is a feature-packed program that allows you to create enhanced video with a tone of features. Still not convinced? Well, let's get a detailed look on those key features.
Easy Mode and Full Feature Mode: When you launch Filmora Video Editor, you can choose between two different modes: the Easy Mode and the Full Featured Mode. The Easy Mode is for those who want to edit videos with basic features while the Full Featured will bring you all the advanced features. You can pick up the one you like according to your need.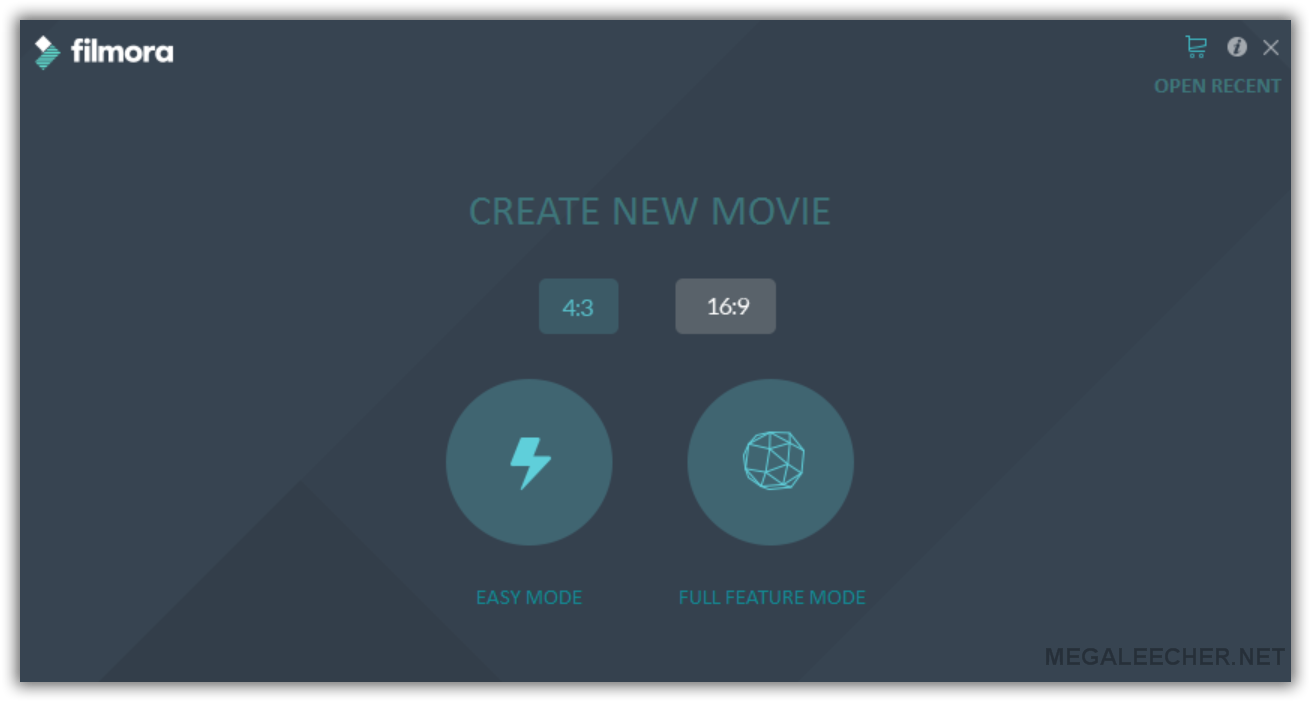 Standout visual effects: 300+ video effects are available for you to make stunning and Hollywood-like movies. It is built with more than 140 different filter and overlays which will make your video more attractive. Also, there is a vast number of elements and transition effects that you can choose from and add to your videos with simple drag & drop. Don't worry if you put an effect on your video and decide later that you don't like it. You can always click the "Undo" button to go back to your original video footage.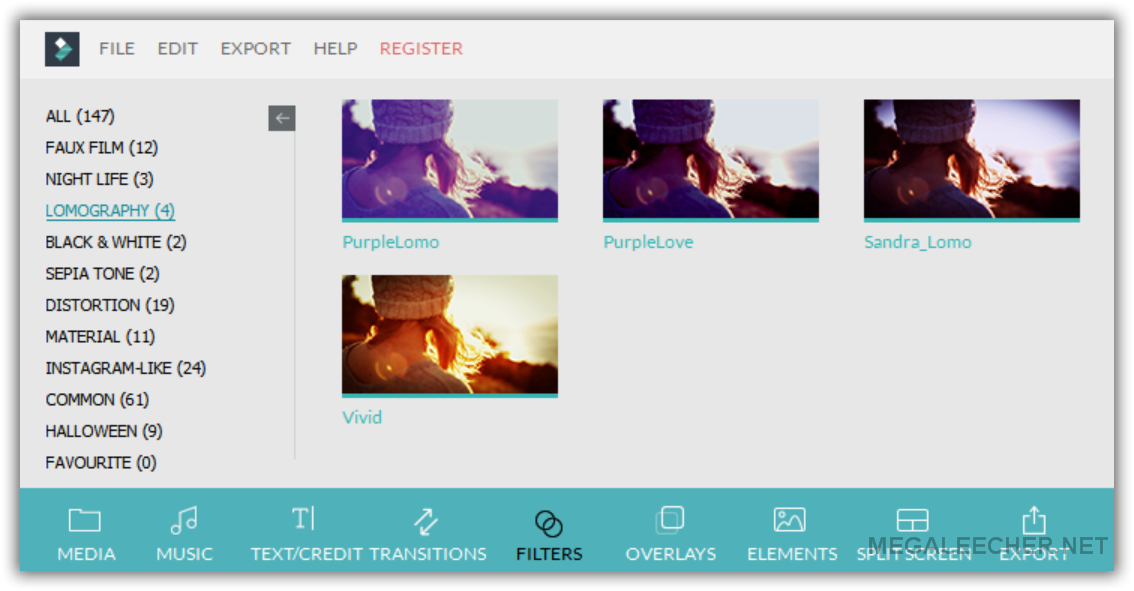 Add title and credit: Adding text or title to your video is incredible easy with Filmora Video Editor. It lets you add multiple text and tiles in one project with different display annotations. You can simply add and save the titles to your video by dragging and dropping them in the video timeline where you want the text to appear.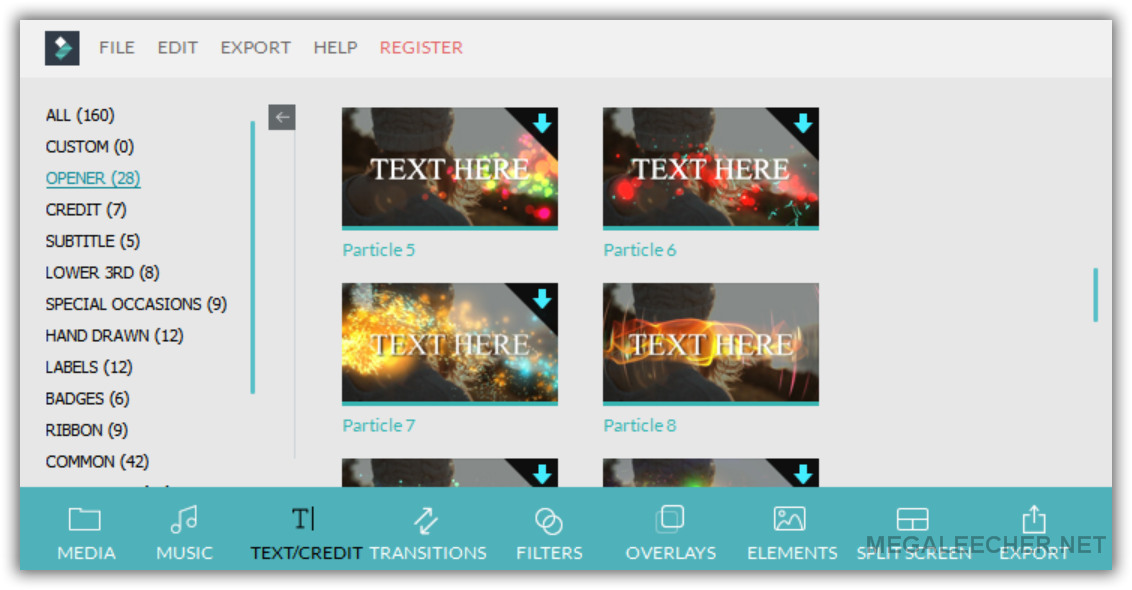 Music library: Adding background music to the video can keep the video interesting and retains the interest of your viewers. And I love the powerful music library that Filmora provides! You can add your favorite music to your video with one simple click.
Wide range of output formats: One of the biggest advantages of Filmora Video Editor lies in its ability to output almost any popular video format including WMV, MP4, AVI, MOV, FLV, MV, WEBM, etc. What's more, it is able to convert video for specific devices such as iPhone, iPad, Samsung Galaxy S7, Nexus, Xbox One, PS4, SONY TV, Apple TV and more. It surprises me most that it can export video to DVD with high quality. You can choose to output video to D5 or D9 as DVD Disc type. Last but not least, it allows you to upload video directly to Vimeo, YouTube and Facebook which makes video sharing much easier.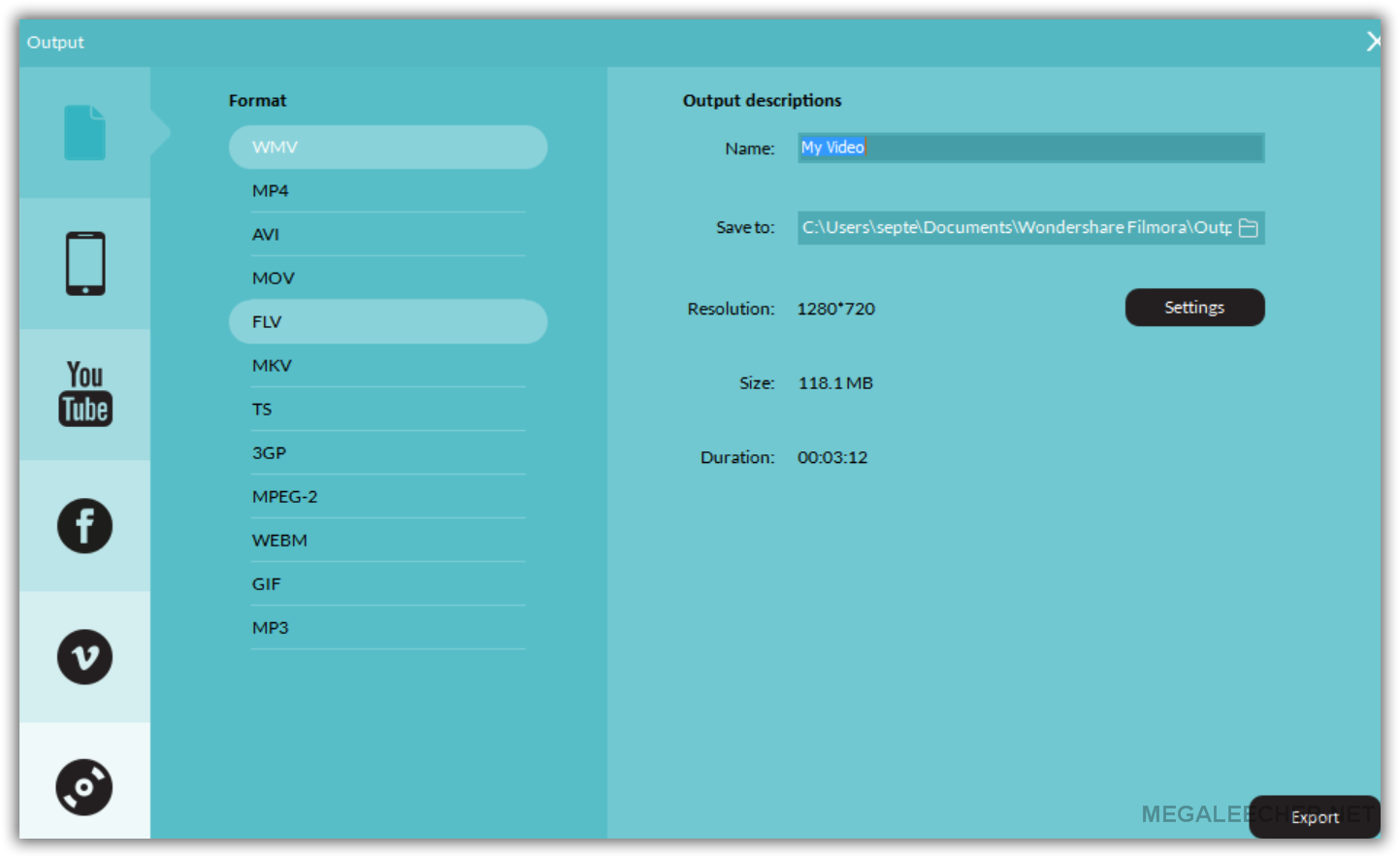 Remove unwanted background noise easily
Edit your audio/video precisely with Frame by Frame Preview
Support advanced tool including PIP, Green Screen, Split Screen, 4K Editing Support, etc.
Make your video faster or slower with Speed Control
Upload your video directly to Vimeo, YouTube and Facebook
User-friendly UI
Rich, powerful and creative features
Easy to use
Support a vast number of file formats: WMV, MP4, AVI, MOV, etc.
Different modes
Some tops effects are only available in effects store. But it also has a great collection of free effects. So if you don't want to pay for effects, you can choose the free collection.
Filmora Video Editor is probably the best video editing software on Windows and Mac. If you are really in need of a nice video editor that can help you create impressive short films in a short time then my recommendation is to go with Filmora Video Editor. It will give you the best it could offer even if you are just using the free trial version. You will become a huge fan of it!