There exist lots of paid and free iPod video converters but if you are looking for a simple and fast drag-n-drop avi to iPod video converter, free utility iPodME would be the best solution, the open-source utility is very easy to use, you just drag-n-drop your avi files on the application, configure any customization options if required and click the convert button to start the .AVI to .MP4 video conversion.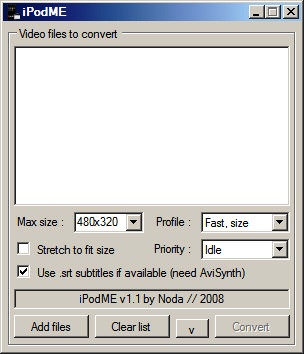 iPodMe also supports addition of subtitles to the converted videos, you can use free and automated subtitle downloader OSCAR to download correct .srt files without any hassle.
The application requires Microsoft .Net framework (2.0+) installed to run and does not require any installation, you can simply download and start using it.