Google's newest offering - "Google Wave" is getting hotter then expected and everybody wants an invite, the limited supply invite-only online service provides an hybrid platform combining messaging, media-sharing and other collaboration tools via a single streamlined interface.

Google Wave signups are in such demand that people have started selling Google Wave Invites on eBay and forums, there are currently 65 active auctions on eBay selling Google Wave invite for as much as $80.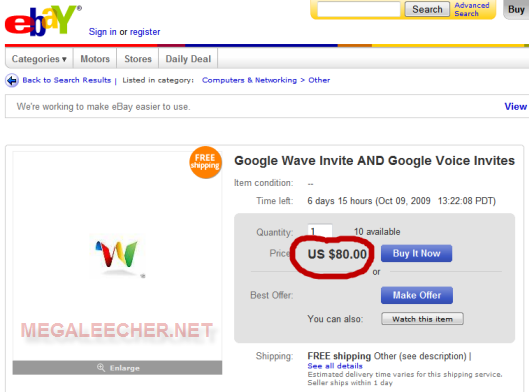 If you are also looking for an invite there are other ways to get them for free and even try Google Wave Platform right-now without an invite.
Here are some places where you can get a Google Wave invite :
The demand is more then the supply so it seems pretty hard to get an invite, but worry not here is an exclusive piece of information for our blog readers - a simple way to try the Google Wave platform outside Google without an invite, yes that's correct you can try Google Wave at third-party Google Wave server implementation at PyGoWave Server, the website makes use of Wave API's and allows users create waves and add gadgets.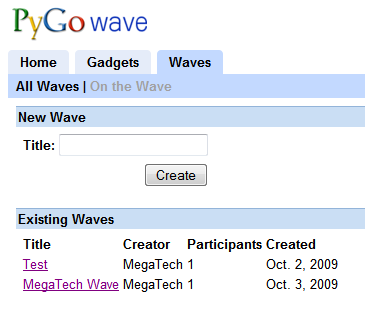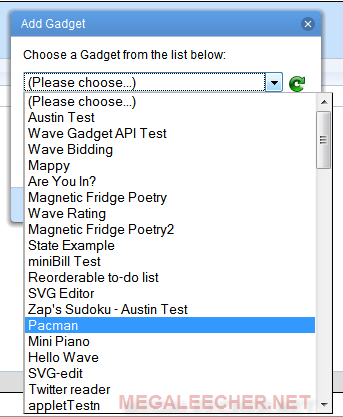 PyGoWave does not look streamlined as Google Wave but surely will get you onto the Wave of future.