Having regular backups is a must when we are dealing with valuable data - Hardware/software errors, data corruption or simple human mistakes are just few reasons that we are looking for to prevent data loss and protect the associated operational processes. Having up-to-date automated backups is the most proactive solution to the data-loss problem, today we are going to review one such utility 'Handy Backup' which takes care of this with ease and the good news is that we also have 25 licenses to giveaway for our readers.
Handy Backup is an easy-to-use automated backup software for Windows users, the award-winning data-backup and disaster recovery software is highly flexible and able to perfectly meet any individual requirements.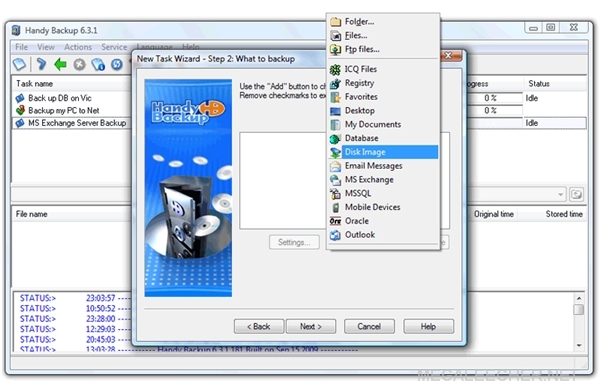 Full, incremental and mirror backup types, and allows you to synchronize data between computers including computers in remote locations.
No limitations on quantity of files to backup and restore in one task. It was successfully tested to backup more than 1 million files in one task.
Such inevitable for up-to-date backup software features as backup scheduling, backup data compression and encryption are fully supported by Handy Backup.
Selective data backup. Back up folders and individual files with file mask filtering (allows to back up only photos, music files, videos, etc.)
Free plug-ins. There are presets and plug-ins designed to facilitate My Documents backup, Windows registry backup, Outlook backup, etc.
Backup options. Enable backup compression, encryption, verification and other options for most convenient and smooth backups.
Run backup as Windows service. This option allows performing absolutely inconspicuous backups, not requiring the user to be logged in.
Handy Backup has been developed to backup files and folders, Desktop, Windows registry, backup e-mail clients such as Outlook, Outlook Express and others, backup program settings and other simple things, which are quite necessary to be protected to make our everyday life a little bit more comfortable.
Advanced users can take advantage of extended feature set including disk image backup and database backup. Database backup makes Handy Backup software unique. The program can easily handle advanced database management system backup and restore operations. Using it you can backup and restore MySQL, MS SQL, Oracle, DB2, PostgreSQL, or any other ODBC-compatible databases with all tables, indexes, triggers, settings, passwords and other elements.
Handy Backup Server is a centralized automatic data backup solution for corporate local networks. Administrator can install workstation agents and manage backup processes on workstations from its place, there is no need to go and install agents to all computers in the net manually.
Handy Backup is one of the most stable, effective and easy-to-use applications for automatic data backup, recovery and synchronization. Enthusiasts translated Handy Backup for more than 20 languages. With this program, Novosoft LLC has become partners of such companies as Microsoft, IBM and Oracle.
Handy Backup Website: www.handybackup.net
You can download a full-featured 30-days trial here, and to avail the free 25 license giveaway offer simply leave a comment below telling us why you need it and lucky winners will get a free registration key for Handy Backup Standard worth $39.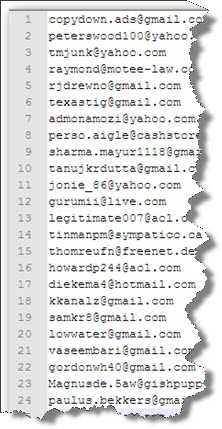 Pls. check you mails for registration codes.