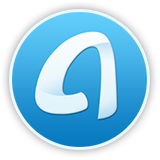 If you are an iPhone and iPad user like me then you know how great the experience of using these devices really is. However, when it comes to the management side things aren't that great because iTunes simply can't bring in the necessary features to help us in a variety of situations. I know I am not alone in this situation and because of that I wanted to find a tool that does this job in a much better way.
With this in mind, I stumbled upon AnyTrans, an application from iMobie that came to me as a recommendation from a friend.
Right from the start I found AnyTrans very easy to use, because not only it allows you to transfer music from the computer to your device and the other way around, but it also enables you to build and manage your playlist. It also allows you to customize the music library in any way you want, something that for me is very useful. I tend to listen to many music genres, so I want my music easily organized and a library which I can rely on, something that this app delivered.
I was impressed to see that AnyTrans doesn't pertain only to music, instead it also allows to export files as well as any other types of documents on the computer, with the stellar iCloud integration. Sharing info from my iPad to my Mac and my iPhone was seamless, so I enjoyed this particular feature a lot.
Multimedia stuff is also greatly implemented with AnyTrans. I found it seamless to transfer game data and modify or export my files, but at the same time it's nice to have an app that creates backups automatically, since it removes the hassle of doing these on your own.

Just like other iOS managers, you can export messages, calls and voicemail, which is a nice feature on its own, but at the same time AnyTrans allows you to go the extra mile by continuing to visit the sites where you left off.
My favorite feature, which is also quite new, comes in the form of Clone and Merge, which allows you to migrate the content on your phone by cloning the content of your device. Cloning will create a copy of all the most important content you have on your device, and then you can use the merge function in order to combine this data with any other iOS phone or tablet. The best thing for me when it comes to AnyTrans Merge is the fact that if there are any duplicates, these will be skipped automatically, which is a major plus in this regard.
Overall, I have to say that I am very impressed with the plethora of features that AnyTrans brings in. This is a tool that is very easy to use but at the same time it provides you with a great way to make the most out of your iOS device by bringing in the power in your hands. AnyTrans is a wonderful app to use, easy to customize and I recommend it to anyone that's sick and tired of iTunes and wants to try out something much better!