Microsoft Windows 8 enforces digital driver signature verification at the kernel level and would not allow users to install anything without it. Most of the time Windows 8 would show a relevant error like "A digitally signed driver is required" & "The driver installation failed" but at-times just fail to install the device driver as shown below. Thankfully, Microsoft has left an option to bypass the signature verification and install the device driver as usual. The full procedure for installation of unsigned device drivers on Windows 8 is outlined below.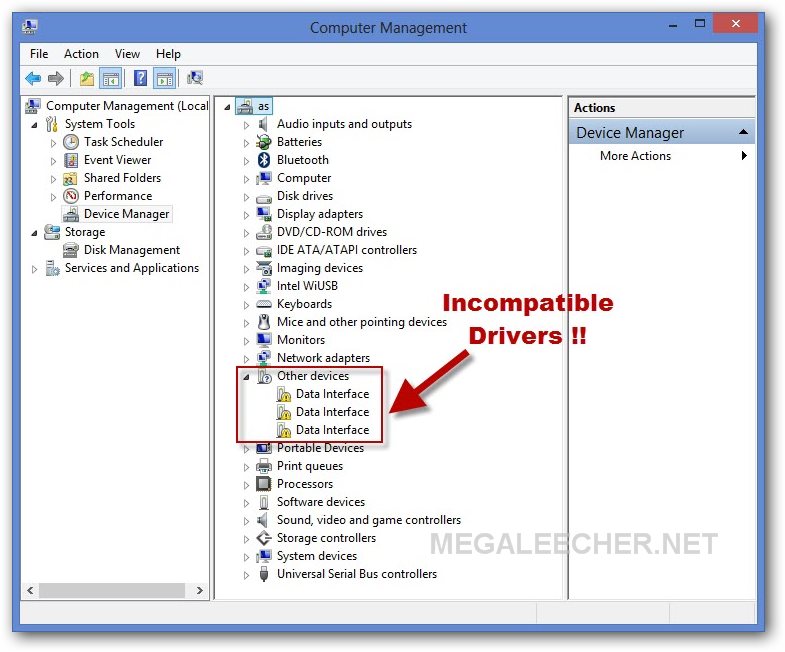 To get started move your mouse-cursor to the bottom right corner of the screen and click Settings from the Charms bar.

Now click "Change PC Settings".

Navigate to General and then scroll to the bottom for Advanced startup -> Restart now.

Navigate to Troubleshoot -> Advanced options -> Startup Settings -> Restart.

Your computer will now restart, and you will be given the option to "Disable driver signature enforcement" listed. Use number-key 7 or function key F7 to disable Windows 8 digital signature verification for driver installation for a single boot.

Install any signed or unsigned Windows drivers without getting blocked, keep in mind this setting is enabled for a single boot and will get disabled after next reboot.