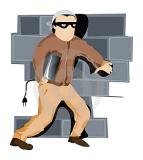 Every few second a laptop is stolen and most of them are never recovered, your laptop is not only a expensive hardware gadget but it also contains lot of information about you with all your data, and losing it posses a great danger.
There exist two well known services LoJack and Computrace offering software based laptop tracking, but both of them are not free, however there exist Laptop Alarm a free software for windows, acting just like an anti-theft siren found in cars, when activated the alarm rings a loud noise using laptop speakers when someone makes mouse activity, logoff/shutdown the laptop, remove power cord or unplugs the external mouse attached with your laptop, a similar solution for MacBook 'iAlertU' even photographs the would be thief using the Macbook in-built camera (iSight) and then email the photo to a user specified email address.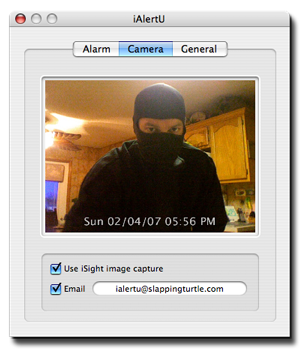 Laptop Alarm is just our first line of defense, Locate PC is yet another free software for Windows Vista/XP/Me/98 allowing you to track the stolen laptop, LocatePC runs unobtrusively on your computer, with no icons, popups or saved emails. If your computer is stolen then the thief will not even know that LocatePC is running, and as soon as they connect to the internet a secret email is sent to you containing the details that you need to track your hardware.
LocatePC needs a active POP email account without SSL (like Gawab.Com) for sending emails to you and it can only send email if a user is logged in to the PC, and the PC is connected to the Internet.