Good news for users waiting for the untethered jailbreak for Apple iOS 5.1.1, Chronic Dev-Team has now released Absinthe 2.0.1 letting users untethered jailbreak there iDevices running the latest iOS 5.1.1. Absinthe 2.0.1 is available on Windows, Mac OS X and Linux platforms and can be used for iOS 5.1.1 running on iPhone 4S, iPhone 4, iPhone 3GS, iPad 3, iPad 2, iPad, iPod touch 4G and iPod touch 3G.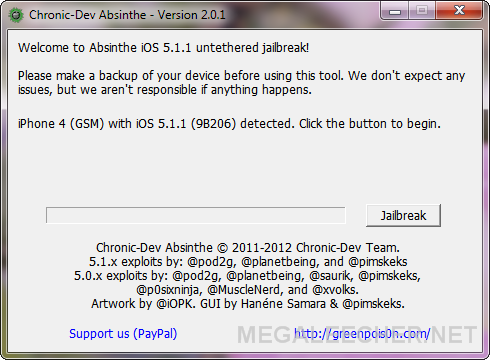 Absinthe jailbreaking tool is an easy to use desktop utility, To start make sure you have iOS 5.1.1 installed on your device and just launch the utility and plugging-in the Apple Device.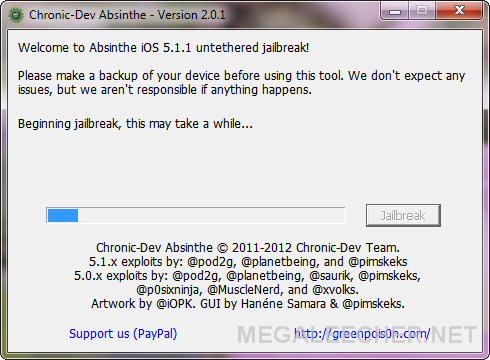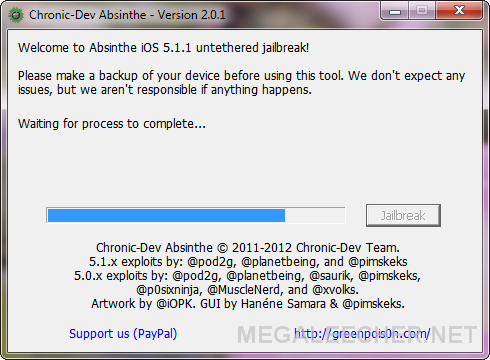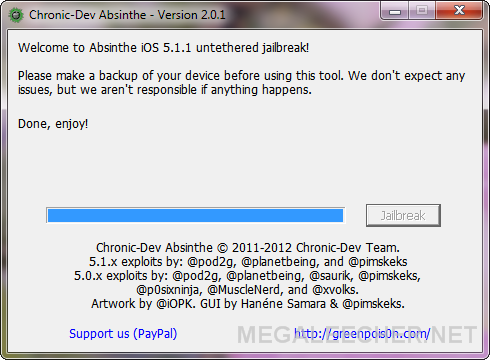 Do note that if you are already using a jailbroken iOS 5.1.1 device, you simply need to download and install "Rocky Racoon 5.1.1 Untether" package from Cydia.
Windows [Windows/Vista/XP]

Mac OS X [10.5, 10.6, 10.7]

Linux [x86/x86_64]