Microsoft SkyDrive offers a generous 25 GB of free online-storage but lacks the simplicity of having the online-storage mounted as an local disk-drive for easier access like the one offered by ZumoDrive and LiveDrive, however, the same can now be achieved by using free Windows utility - SkyDrive Explorer.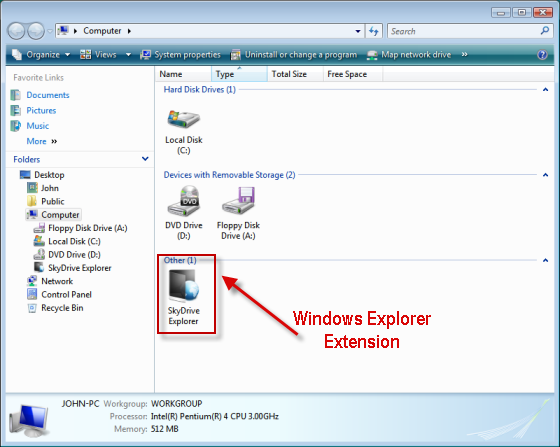 SkyDrive Explorer enables users to use SkyDrive online-storage like a local disk-drive attached to the computer, user's can perform all the actions as they are working on a local disk-drive including full drag-n-drop support and multi-operations like renaming objects or deleting a group of files/folders.
Via : Download Squad
If you looking for a free file-synchronization service give Windows Live FolderShare a try.