We have seen impact of SSD disks on computer performance , and if you have already got one here is an handy tool to optimize it for full throughput.
SSD FRESH 2013 is a free tool for Windows users allowing them to optimize small tweaks to increase the overall performance and life of their Solid State Drive (SSD) on Windows.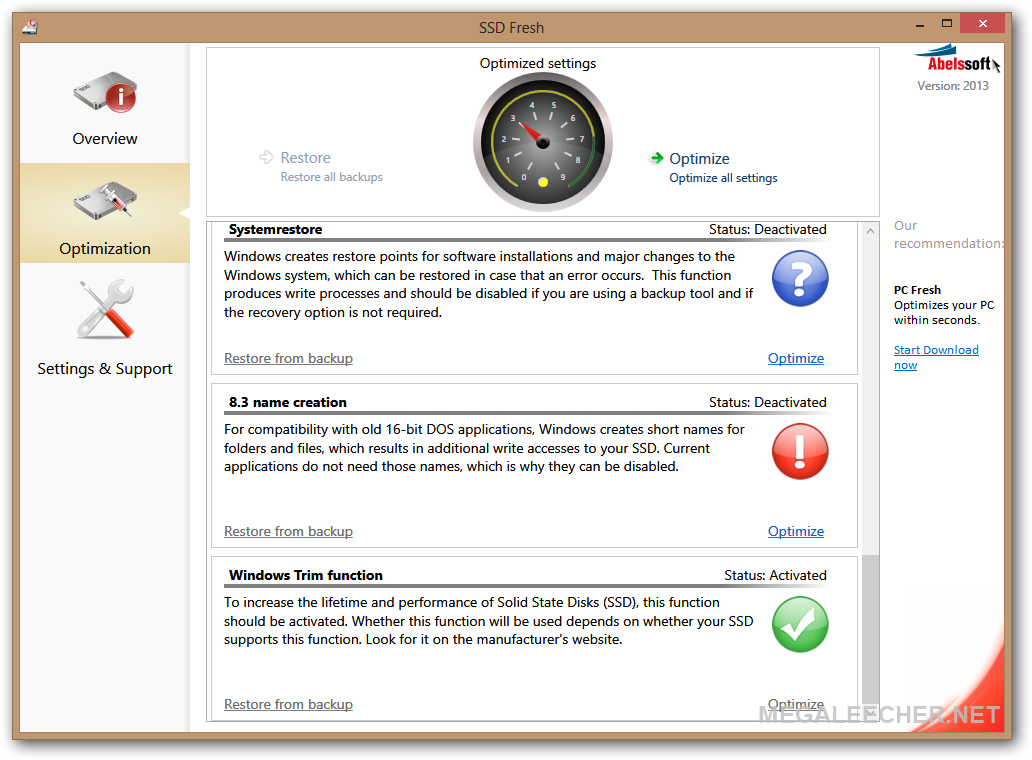 Disabling the Windows defragmentation - Since SSDs have the same access time for all memory cells, there is no need to store them coherently. In addition this, the defragmentation process generates write hits, which reduce the lifetime of the SSD. Therefore, it is highly recommended to deactivate the defragmentation process.
Timestamp deactivation - Windows stores the access time for each file access. This produces unnecessary write hits and thus will reduce the lifetime of your SSD. Disabling of this feature is highly recommended.
Disabling the defragmentation of boot files.
Deactivation of the Windows event logging.
Disable Storing of DOS short filenames.
View S.M.A.R.T. data and Drive information.
Prefetch off - Prefetch supports preloading of frequently used applications into RAM. Because of the fast access times off SSDs, this function is useless and can be disabled.