If you have been resorting to hacks to get WhatsApp on your Desktop/Laptop here is some excellent news for you, WhatsApp for Web is now officially available allowing users to get WhatsApp on any computer from their web-browser.
WhatsApp for Web allows users to simultaneously access their WhatsApp account from phone, tablet, Desktop or laptop in realtime. Currently WhatsApp on the web works with Android, BlackBerry, Nokia and Windows phones, Apple iOS users cannot use the new feature due to platform limitations. Simply follow the steps shared below to get WhatsApp Web activated for your account.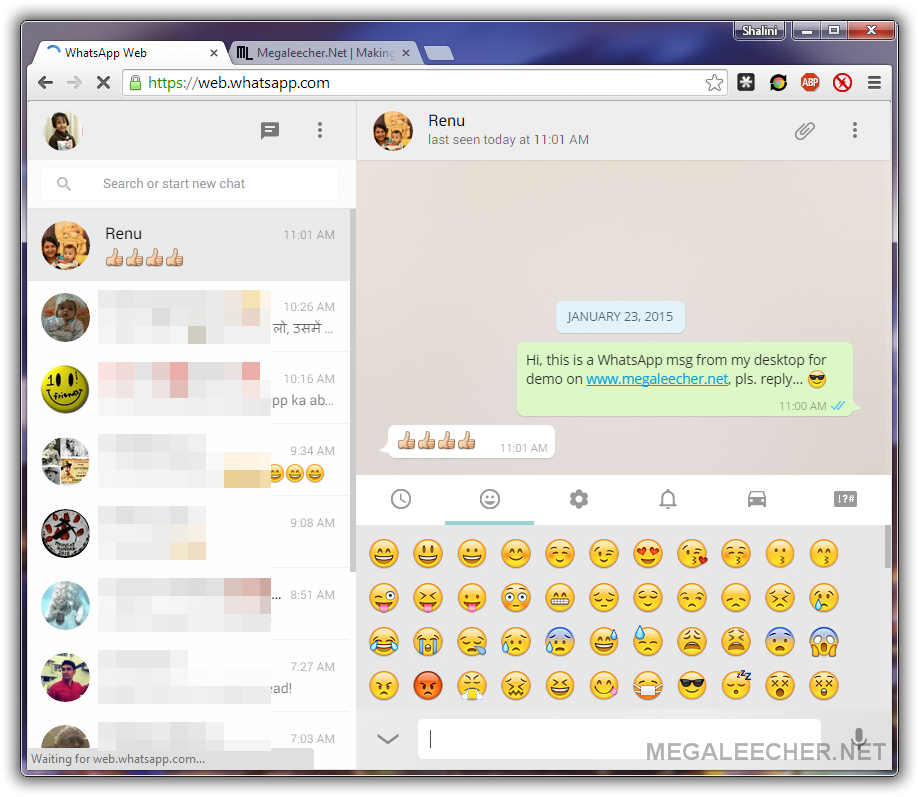 Open https://web.whatsapp.com in web-browser on your PC/MAC/Linux computer, other browsers are now supported as of now. A QR code will be shown, we need to scan this with our WhatsApp mobile app.

Launch WhatsApp mobile app and click the three dots Settings option located at the top right, then choose WhatsApp Web option. You will now be asked to scan the QR code we generated in Step 1 above, click OK, GOT IT and scan the code for instant activation.

Once Activated you will be prompted to enable browser notifications.

WhatsApp Web is now activated and is ready for your commands :), WhatsApp Web users can view and download WhatsApp images and videos on their computer as well as upload images directly from their computer or connected webcam.
Do share this excellent news with your WhatsApp users by sending them this short-link - http://goo.gl/NZYA9W to share the news.