Despite being the standard and most used application for reading PDF documents worldwide Adobe Reader is hated by many, over the time Acrobat Reader has become bloated with unwanted features and increasing loading times making users switching to alternate lightweight PDF readers, being a standard compliant PDF software Adobe Reader has advantages over other PDF readers as it renders PDF documents perfectly when many lightweight PDF readers fail to do so, to solve the bloat problem some talented developers have removed the unwanted bloat from the official Adobe Reader installation and released the non-bloated software as Adobe Reader Lite 9.1.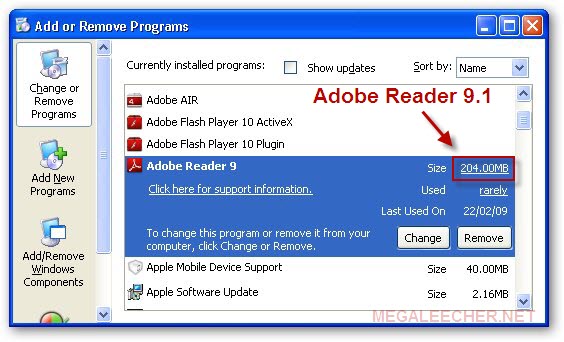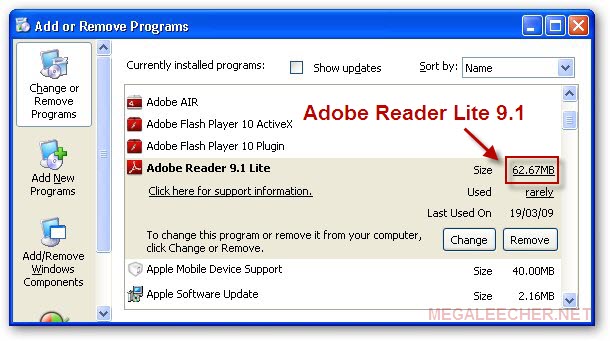 According to Windows Add/Remove control panel applet the original bloated version used 204 MB of disk space while the liter version used only 64 MB.
Removed features and plugins not needed by average users.
Autorun and desktop shortcuts removed .
Start menu shortcut converted to non-advertised.
Removed Beyond Adobe and License Agreement popups.
Removed all auto-update features.
Removed AcroRd32Info.exe therefore no errors filling up the event log.
Form filling allowed.
Disabled the make Adobe Reader better dialog-box and "Create PDF using Acrobat.com" from the toolbar.
Cosmetic changes and removal of some other unneeded features.