Free One Year Accounts For Allanonymity IPHider Supporting Multi-country IP Masking
Submitted by Deepesh Agarwal on Wed, 09/22/2010 - 13:30
Bypass Internet Censorship,
Bypass Proxy,
Fast Proxy Software,
Free Proxy,
Anonymous Proxy Servers,
Proxy,
Allanonymity,
Allanonymity IP Hider,
Allanonymity IP Hider Serial,
Allanonymity Review,
Free Premium Proxy,
Free Proxy Service,
Free Proxy Sites,
IPhider
This place seems to be one of the best place to get a free VPN account as evident from the amount of VPN service reviews and free account giveaways in the past, the great news is we today have another giveaway of popular proxy based anonymity solution IP Hider and that too with full one year validity. IP Hider is as simple to use as it can get - simply launch the utility, select the premium proxy you want to mask your IP with and start surfing anonymously right-away.
To further enhance the privacy the utility also provide features to clean user surfing tracks like Internet History,Temporary Internet Files, Cookies, Auto Complete Forms History etc. and even block privacy invasive technologies like Active-X and Javascript. A complete round-up of features is available at AllAnonymity website.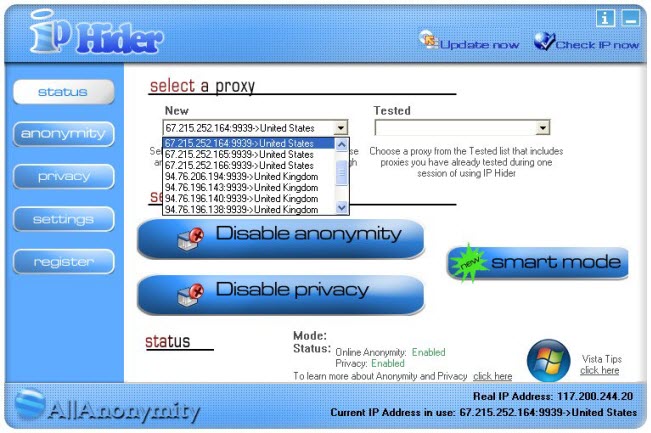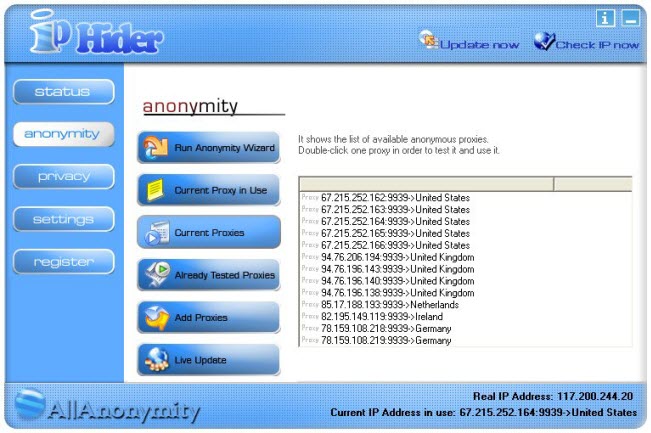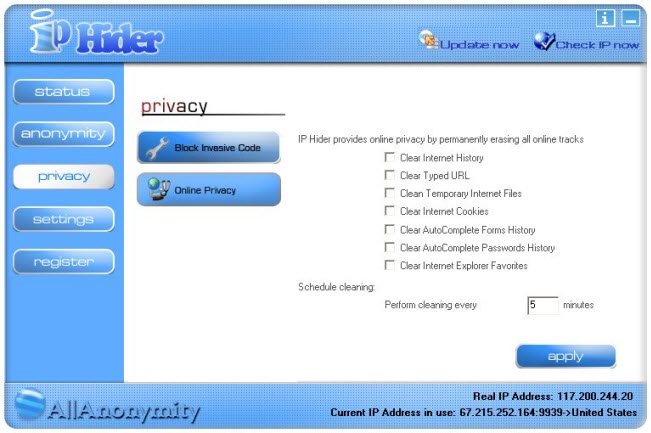 We have been provided with 20 free one-year accounts for the giveaway, to participate simply comment below (with your email id's in correct field, not in comment body) why you need this anonymity service and we will pick the best twenty comments as winners for the free IP Hider serial numbers. A free 3 day limited trial is also available for everyone, to start simply download and install the utility from here.