Need For Speed: World Online - Free Massive Multiplayer Online Racing Game
Submitted by Deepesh Agarwal on Wed, 02/25/2009 - 13:32
NFS Online,
Play Need For Speed Online,
Free Need For Speed Online,
Play NFS Online,
NFS Online Game,
NFSU Online,
Play Need For Speed Underground Online,
Free Need For Speed Online Game,
How To Play NFS Online,
NFS Porsche Online,
F2P FPS,
F2P Game,
F2P,
F2P Online Games,
F2P MMO,
Online Gaming
Popular game franchise Need for Speed is all set to make its entry into Play 4 Free online action racing game arena with its upcoming game release - Need for Speed: World Online, the game co-developed by EA Black Box and EA Singapore will provide Need for Speed fans with most licensed cars, parts and game modes ever in the games history.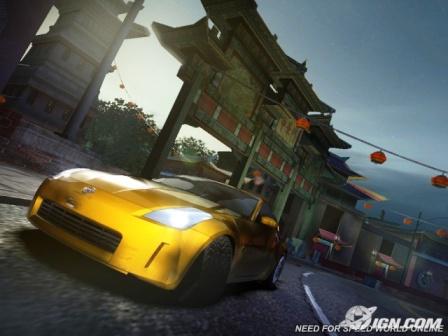 NFS World Online - the massively multiplayer online game will be a free to play game for PC featuring different road scenarios with options for selecting your online game playing character.
According to the official announcement at NFS blog :
"Players will prove their racing supremacy through the sophisticated online matchmaking features and the more flamboyant gamers will get the chance to show off their skills through customizable rides and user profiles."
The game is scheduled to begin in Asia Summer 2009, and a teaser site in Chinese/Taiwanese is already online here.