Download iGreetingCard
Submitted by admin on Thu, 12/20/2012 - 09:57
Softease just released a time limited giveaway for its popular card maker utility – iGreetingCard for Windows. . During the giveaway period, it is absolutely free to grab this greeting card software. With iGreetingCard, it is quite easy to make gorgeous holiday greeting cards for Christmas, Halloween, New Year, Valentine's Day, Thanksgiving, birthday, and other popular events.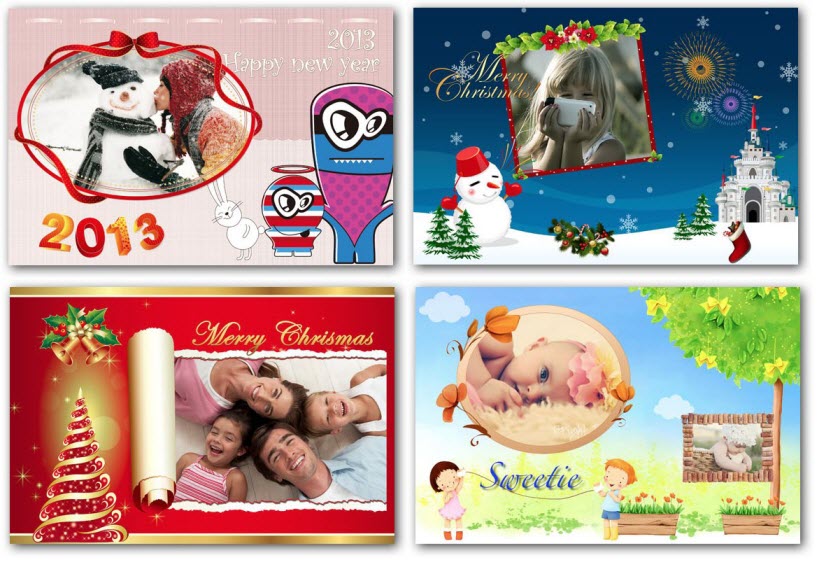 It is a tradition to send greetings cards to friends and family during festivals, and what can be a better greeting card then one designed personally with your own images as memories. It is an effective and personal way to tell people you love and care you are thinking them on special days. iGreetingCard makes it possible to conveniently convey your best wishes in an easy way - Just couples of clicks, and users can create their own greeting cards.
Submitted by admin on Sat, 06/09/2012 - 11:25
Father's Day is coming in a few days. What are you preparing for your father who gives you love and teaches you how to be a true and kind person? Here Softease Technology launches a giveaway for this special day for both Mac and iOS users to have a great and wonderful Father's Day! This is the first time that Softease Technology announces such a big giveaway which involves Mac apps, including iGreetingCard and Collage Maker, iOS app including ScreenDIY.
iGreetingCard – Make a greeting card for Father
iGreetingCard is professionally designed to help make greeting card in an easy and quick way. There are a wide range of holidays and events based templates, from Christmas, Halloween, Easter, Thanksgiving Day, Mother's Day, New Year to Birthday, Graduation, Children, Wedding, etc. Users can free to take advantage of their creativity to make unique and personalized greeting card.
- 70+ unique templates designed to make wonderful greeting cards: Christmas, New Year, Birthday, etc.
- Add text, shadow, frame for greeting card
- Decorate greeting card with cute cliparts and elements
- Apply dreamlike mask for holiday card
- Export to images / Print collage & Send via email / Share on Facebook, Flickr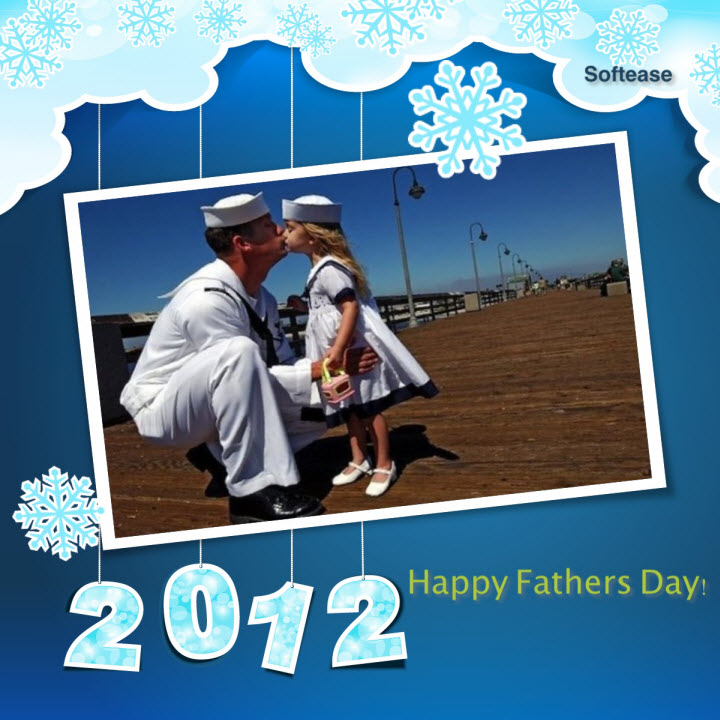 Collage Maker – Turn digital photos into cool collage
Collage Maker, an easy-to-use app designed for Mac users, is a good helper to turn any number of photos into stunning collage. It is a good way to make fun with tons of photos.
- 6 collage layouts: Classic, Grid, Focus, Free Style, Circular and heart
- Add text, customize collage background/ photo border & shadow
- Zoom in / Zoom out / Rotate photo to fit the collage
- Save collage project for further editing
- Export to images in / Print collage & Send via email / Share on Facebook, Flickr
Submitted by admin on Fri, 12/23/2011 - 07:25
iGreetingCard is an easy-to-use yet wonderful app for Mac users to make greeting cards. With a large variety of collection of themes and templates, it is simple and fun job to make beautiful greeting cards for different holidays and special days. Only three steps to make greeting cards. First, apply a template for greeting card. Christmas, Thanksgiving, Easter, Halloween, Birthday, New Year and other themes are available. Second, import photo and optimize personalized effects for greeting card, such as text, frame, funny elements and mask. Third, save your greeting card as image in TIFF, PNG, JPEG. Or you can directly print out your greeting card and frame it as little gift for people you love. Besides, you can also send it to your friends and family via email. It couldn't be easier than this to make animated greeting card.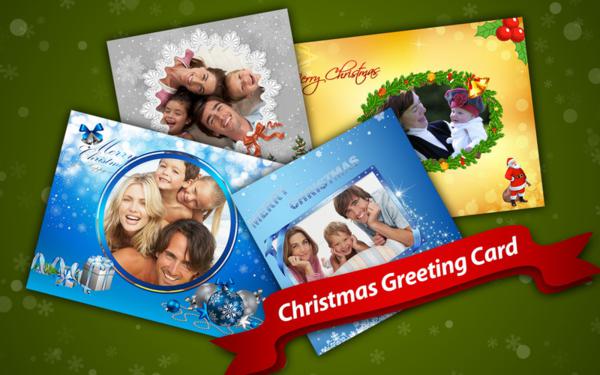 iGreetingCard helps to make individual personalized greeting cards, conveying the genuine wish for people. Those who receive your greeting card on their special day will greatly move for your friendship, which reminds them of that the wonderful and happy time you spent together.