The mobile web is a pretty hot niche with ever growing user base, it seems that the next internet revolution (Web 3.0) is going to happen over hand-held devices, biggies like Google and Mozilla have already geared up for the next web-revolution by offering their products on the mobile platform like Google Adsense for Mobile and Firefox Mobile (Fennec) web-browser.
FeedM8 is a free service offering mobile optimized RSS feeds for bloggers and readers, with a few clicks website publishers can create and offer mobile enabled version of their website with SMS alert facility (Only for US and Canada) when new content is added, individual users can also create and access mobile feeds of their favorite sites, social networks, and weather updates getting alerted by SMS on mobile devices anywhere, anytime.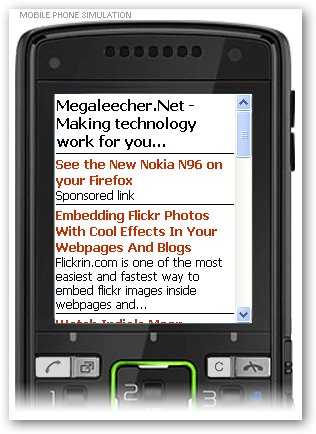 FeedM8 makes use of patent pending technology to create phone-model specific website versions using RSS technology, FeedM8 also offers easy integration options with ability to monetize mobile feeds for publishers.