We all have to admit that password is something that everyone forgets once in a while and the main reason why this occurs is because we have a habit of creating more and more complex and secure passwords that are totally impossible to remember. So, in this article we will take some advanced extra precautions by creating a password reset disk for your Windows computers so that even if you forget the password in future, you will have some way to reset it without having severe panic attacks.
It is important to have a password reset disk of your Windows computer as a backup plan for future assuming that you will forget the password no matter what. So, if you have a password reset disk then you can reset the password of your computer without formatting or reinstalling the operating system that may cause heavy data loss. In this guide, we are demonstrating how to make password reset disk so that you can bypass the Windows login password if needed.
Part 1. Create Password Reset Disk from Control Panel
Control Panel actually provides tons of features that let you control your entire PC. Today, we will discuss an in-built feature that is provided by Windows by default to make password reset disks. Simply use the below steps to finish this task.
First, grab an empty flash drive and insert it on your computer.
Right click on the flash driver and format it completely. Make sure to back up all the data first so that you don't lose any data.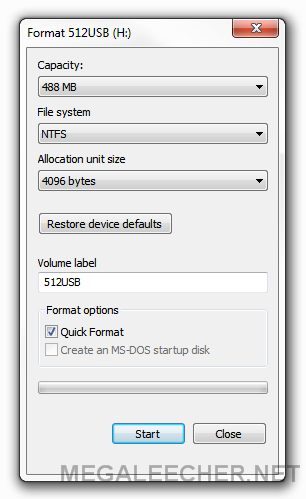 Now, click on "Start" and open Control Panel.
On the following Window, click on "User Accounts" and from the left sidebar panel click on "Create a password reset disk".

Now, continue with the setup wizard and click on "Next" then choose the flash drive name and again click on "Next".
The process will be started and all the necessary files will be written on the flash drive. Once it is finished, you can take out the flash drive and use it reset the password of your computer if it is required anytime.

• Can only reset passwords on the specific machine from which the password reset disk was created at first.
• It can be only used if the password reset disk has been made before getting locked out.
• Will not work in any other versions of Windows. Example, a password reset disk from Windows 7 won't work with Windows 10 computer.
Part 2. Create Password Reset Disk Using iSeePassword Software
If you forgot the password and still not making password reset disk yet, then iSeePassword Windows Password Recovery Pro is the software to choose from to reset Windows 7 password. It can easily create password reset disk from any computer with USB flash drive or CD/DVD. It works with all Windows OS including Windows 7, 8, 10, XP, 2000 etc. Moreover, it is tested on all brands of computers and laptops like Asus, Toshiba, Sony, Lenovo, and so on and it has been successful resetting passwords in all of them. It can be used to reset passwords for local and admin accounts without even knowing the correct password. It is very fast to use and literally takes few minutes to bypass any Windows password.

First, download the software from its official website and install it on your machine. This software gives you the ability to make password reset disks in two ways – USB flash drive as well as CD/DVD. Here are the steps involved to successfully create a password reset disk using UUkeys program.
Run the program and insert USB flash drive or CD/DVD to PC
After installation, run the software on your PC and then insert a USB driver or CD/DVD with at least 1 GB to your PC. Make sure to back up everything from your device as this program will completely delete all files from your disk.
Burn the files and create a password reset disk.
Now, if you are using a USB flash drive then click on "Burn USB" from the main user interface of the tool and if you are using a CD/DVD then click on "Burn CD/DVD". That's all, now let the program burn all the necessary files to your portable device and wait until it is completed.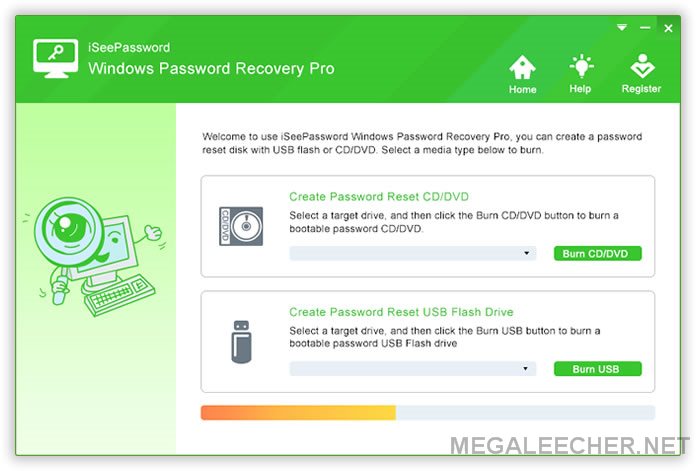 Tip: Do not disconnect the CD/DVD or flash drive or else the process will be aborted.
That's it. You have now successfully created a password reset disk in one click. You can now insert this password reset disk to any locked computer and you will be able to completely remove the password from it.
Conclusion:
In this tutorial, we just covered up how to make password reset disks in two ways using TunesBro Program and it is better to take precautions before it is too late. Forgetting your computer can be really frustrating but if you have taken proper precautions and made password reset disk before you got locked out then you will be able to easily reset them and save yourself from a huge embarrassment. Thanks for reading and have a lovely day!