Apple iOS 9 brings a major shift to company's policy and will now allow developers to create extensions that block web-content on their devices. There was no public announcement regrading the new feature but developers running iOS 9 have found the "content-blocking" feature enabled in their device's Safari browser settings as shown below.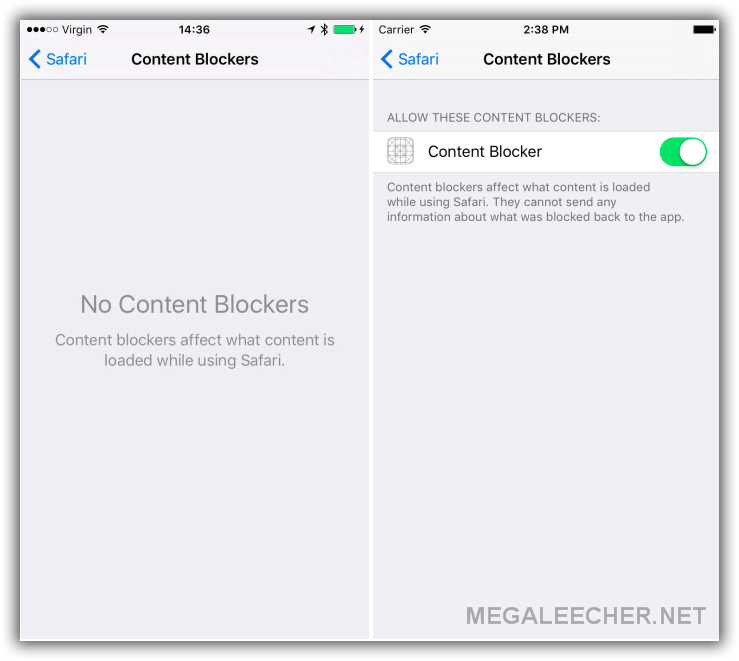 New Content Blocker App Extensions for Safari (on iOS 9 and OS X El Capitan) allows targeting of subsets of web-content (display ads, images, navigation elements, popups, scripts, fonts, style sheets, media files, cookies etc.) blocking them from being shown or loaded.
It's worth noting that Apple themselves runs an advertising service called iAds displaying advertisements within applications, and since allowing ad-blocking OS wide will surely damage its own revenue stream, the content-blocking is limited to content inside Safari web-browser. This would be however unfair for publishers as Apple would still be making money from it's own advertising network but would allow blocking the revenue stream for website publishers. Allowing users to install an ad-blocker addon/extension and offering a built-in solution are two different scenarios, and this new feature can have strong impact on how content makers earn revenue.