Syncing your iTunes and Windows Media Player music library to your Blackberry is now as simple as it can get using official BlackBerry Media Sync utility, after having some tough-time trying to figure out how to transfer MP3 files to my friends BlackBerry smartphone, unsuccessful in getting it detected as a mass-stroage device my quest lead me to this simple utility.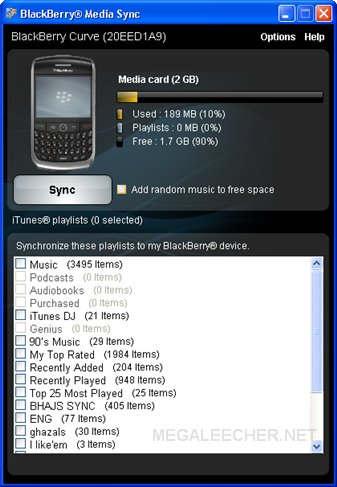 To sync music using BlackBerry Media Sync follow this simple guide :
Download and install BlackBerry Media Sync.
Launch it and connect your BlackBerry via USB.

Your device should now get detected and following screen would appear.

After successful connection your device and music library will appear.

Select playlist you like to sync and click the Sync button to start the transfer.

Enjoy music on your BlackBerry.