At any given time, your Mac is the home of several duplicate files. This is something natural and obvious. Most of these files are automatically created while some of them are created by the users unintentionally. It doesn't matter how create these files, the question is how to get rid of them?
Getting rid of the duplicate files and folders is not easy especially if the files have different names. Imagine having a single image saved in different folders with different names. Finding these types of files is practically not possible unless you open each and every file on your device.
But, you cannot open every single file and even if you do, you won't be able to read the content of each file.
It is complicated.
Cisdem has the perfect solution for you. The Cisdem DuplicateFinder 3 for Mac is the tool that has been developed to solve this very issue of every Mac user.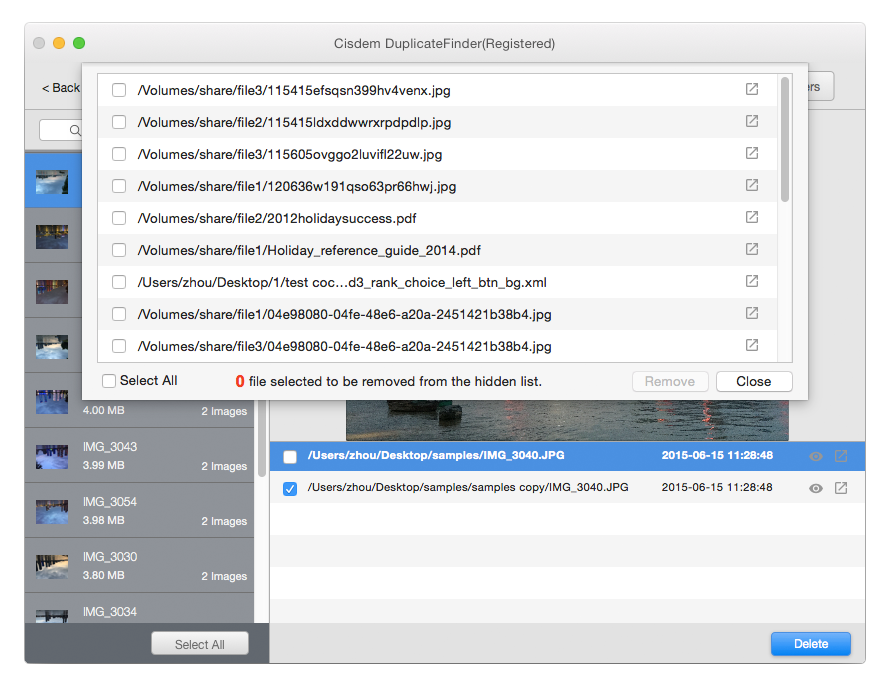 DuplicateFinder 3 scans, finds, and deletes the duplicate files. It doesn't use any of those traditional search queries but it has a powerful algorithm that finds the same content files. For Cisdem DuplicateFinder 3, duplicate files are ones with the same content.
This will make your life easier and will increase the performance of your device.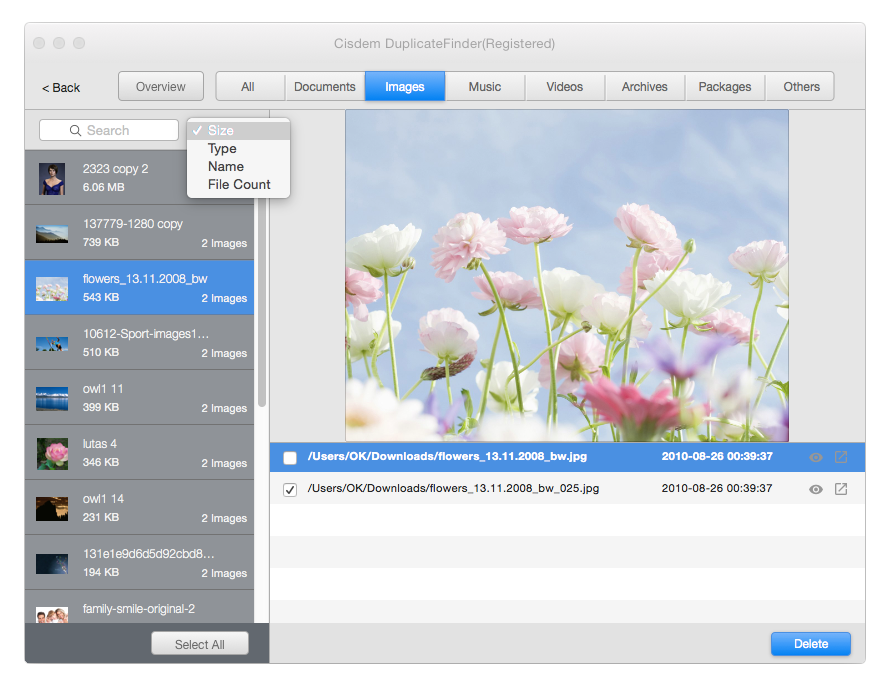 Features
• One of the easiest and fastest ways to find and remove duplicate files from your Mac device.
• It scans and finds all types of duplicate files including files with similar content and files with same names.
• It has a powerful algorithm that scans the actual content of the files irrespective of the type of file.
• It scans both internal and external storage devices. This means you can scan all types of storage devices ranging from USBs to memory cards to iPods and more.
• All the duplicate files are reported graphically and in the form of tables. The duplicate files are categorized on the basis of file types such as documents, images, packages, videos, music, archives, and others.
• You can preview files before deleting them.
• It supports iTunes and iPhoto.
• It gives you the ability to keep one file and delete all the other copies.
Pros
• Cisdem DuplicateFinder 3 is best at enhancing the performance of your device by removing duplicate files that eat storage space for no reason.
• It can scan almost all external storage devices including iTunes and iPhoto.
• It helps you organize files. You will always know which files you have and where you have stored them.
• No file is deleted without your permission. Once deleted, you can retrieve files from trash any time.
• Comes with a no-risk free trial.
Cons
• It lacks advanced scanning filters. The only available filter is size.
Cisdem DuplicateFinder 3 for Mac is a lifesaver. Not just a lifesaver but it a disk space saver too. You will be surprised to see the number of duplicate files on your device when you will scan it for the first time. You don't have any idea. Your device is a home to hundreds of duplicate files.
Imagine getting rid of them all at once in a few minutes.
Cisdem DuplicateFinder 3 makes it possible. You can try it free of cost and see for yourself how powerful this software is.