Getting your iPhone enter DFU (Device Firmware Update) mode can be tricky, as it involves carefully timed pressing and holding of multiple buttons. Imagine the situation when your Apple device have broken Power and/or Home buttons which do not work as expected, and the need to get your device in DFU mode arises.
Thankfully, the leading jailbreaking utility redsn0w offers a solution to create DFU .IPSW firmware restore file for users who are not able to get the DFU mode using the button combination.

Launch redsn0w and navigate to Extras -> Even More, click the DFU IPSW button and follow onscreen instructions.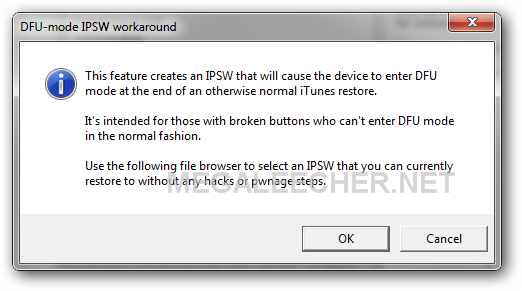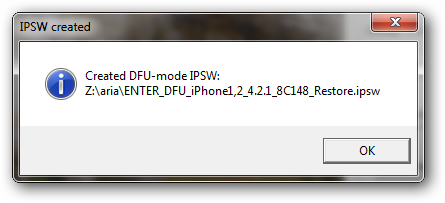 Once created users need to flash this IPSW using iTunes to get the intended DFU mode.