How does it feel when you set a password to an official PDF and forget it? It isn't just frustrating but you can lose your job too if that happens to be the master file (or the only file available). There are other instances when you have to deal with those stubborn PDF files that don't copy, you cannot edit them, and you cannot even take a print.
It gets really annoying to deal effectively with the PDFs if you don't have the right tools with you. Cisdem PDFPasswordRemover 3 for Mac which has the most powerful PDF password remover that can unlock any PDF file in a few minutes. You'll never lose data now.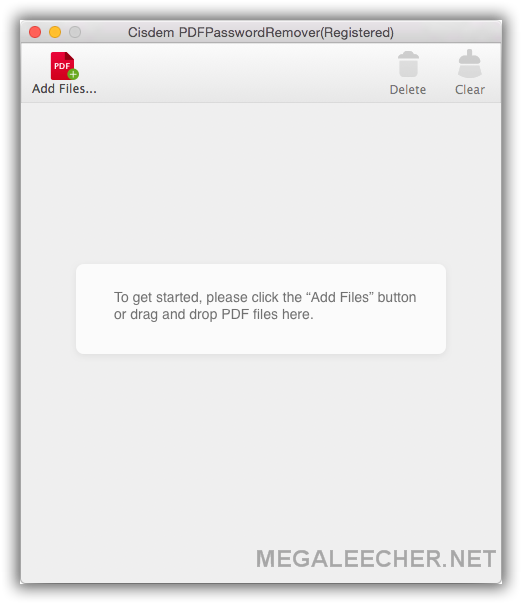 Overview:
Cisdem PDFPasswordRemover 3 is a multi-purpose app for your Mac which can open PDF locks. If you have forgotten the password of an important PDF file, this is the right tool to use. Besides, it is best in dealing with PDF files have restriction password which protect to edit, copy or print. If your boss ever happens to send you such an encrypted file, instead of saying him to resend the file, using this app seems to be a better idea.
Features:
Remove passwords: It helps removing restrictions and owner password. It can unlock any PDF file allowing you to edit and copy it. Once the file has been unlocked, you are free to use it the way you like.
Batch processing: Have multiple PDF files that you plan to unlock, not a problem. Cisdem PDFPasswordRemover 3 can deal with multiple files simultaneously. It can process up to 200 files. It takes hardly a minute to unlock a file.
Recover password: With its brute force decryption it can recover even the most complicated PDF passwords. There is not file or password that it cannot recover. The decryption process is time-consuming so it allows you to resume the decryption later. This is really a great feature.
Easy-to-use: Yes, it has one of the simplest user interfaces that is extremely easy-to-use.
Pros:
• A life-saver app that works smoothly with all the PDF files.
• It comes with a free trial so you get a chance to test the software before paying for it.
• It supports PDF files in multiple languages.
• Compatible with all the latest Mac versions.
• The content of the file stays safe throughout the process.
• Supports all the PDF files even the old ones.
Cons:
• It takes time to recover Open/User Password by brute force decryption though it offers option for you to save the processing.
Conclusion
Cisdem PDFPasswordRemover 3 (cisdem-pdfpasswordremover.dmg) is one of the best PDF password remover app in the market that works like a charm. If you have forgotten the password or if you wish to remove the restrictions from any PDF file, this happens to be the tool you need. It is affordable, reliable, safe, and a must have software for every Mac machine.
If you are being skeptical, go ahead and try it. It doesn't cost you a penny to try it. You'll love it, I'm sure.