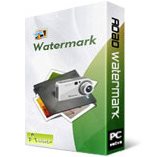 2014 FIFA World Cup is on the run, striking the attention of the world! To be affected by the passion and joy of the World Cup together, a giveaway is held by AoaoPhoto. Before July 15th,2014, anyone who participates in this giveaway will get the free license of Photo Watermark with top speed and quality!
Aoao Watermark for Photo is an easy-to-use photo watermark software program which provides professional photo protection solutions for your digital photos. It's the best effective way to protect your photo's copyright and avoid from unauthorized using.
If you share or sell your pictures via Internet, you never know what would happen. Someone may copy or republish your photo and you can do nothing about this. Watermark will protect your photo copyright. Your photos will hardly be bad used by others. If someone republishes your photos via Internet, visitors will know that photos are belonging to you through the watermark.