Various free and paid computer maintenance and optimization utilities have been reviewed on this blog but none comes close to our old-time favorite TuneUp Utilities. Brand new TuneUp Utilities 2011 is out now featuring some great new enhancements and functionality, we have been provided with read-on for details.
Released on October 27, 2010, TuneUp Utilities Version 2011 takes PC optimization to a whole new level with inclusion of a significant new addition labelled TuneUp Program Deactivator powered with newly built TuneUp Programs-on-Demand Technology. This new version of TuneUp Utilities provides noticeable gains in performance and maximum stability through regular maintenance and new or improved functionalities.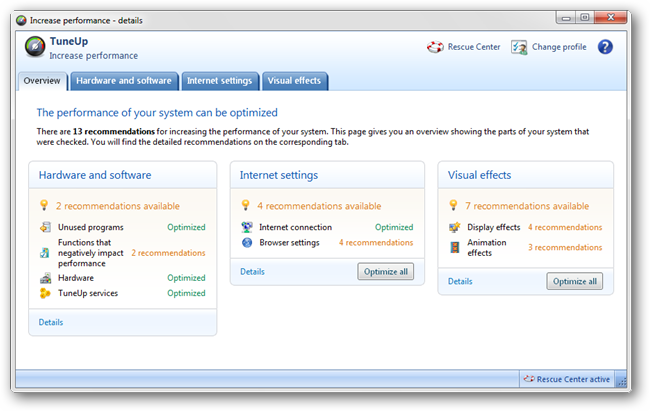 TuneUp Program Deactivator.
Provides better performance gains than ever before
Prevents programs from consuming too many resources
Offers a refined interface with faster access to key functionality with "Overview of all functions" view: Users gain instant access to all 32 features and settings modifiable by
TuneUp Utilities in one place.
Gives more control over almost any aspect of an operating system and third-party
Turbo Mode now has 10 times more control, shutting down 70 background features
32 features and settings in the new "Overview of all functions" view
Completely compatible with Windows® 7, either 32-bit and 64-bit
Thousands – the number of startup programs described and categorized by TuneUp experts
200 checks performed by the Fix Problems assistant
Deleted data is overwritten in 35 stages using the Gutmann approach
And much more...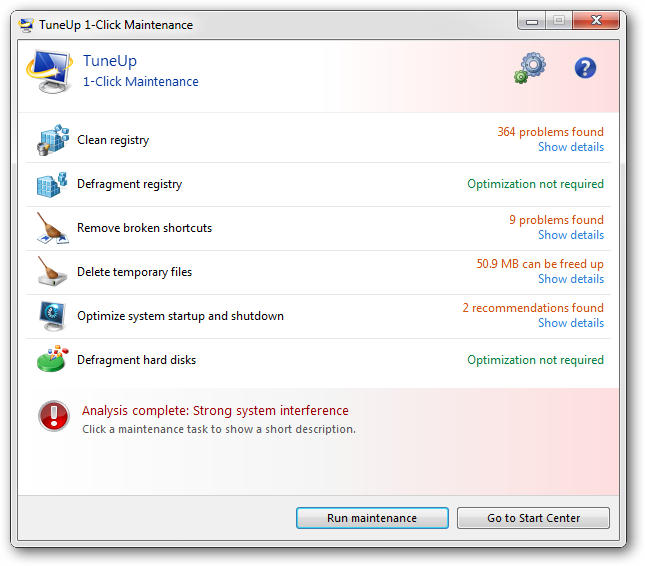 We have been provided with three
full-version activation licenses
for latest version of
TuneUp Utilities 2011
for our blog readers, to participate in the giveaway post a comment below why do you think
TuneUp Utilities 2011
is best for your PC optimization needs. Also, don't forget to leave your email address (in email filed and NOT in comment body) as well as socially promote this post.