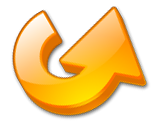 File Savr is an relatively unknown file-hosting service similar to MegaUpload and RapidShare, with a goal to offer simple and basic file hosting service for quick file-sharing without forcing users to sign up for paid accounts, long countdown timers, pop up ads, or any other spam related activities.
Basic file-sharing is free on File Savr and needs no account, but if you want to make use of file management and sharing-permissions File Savr offers paid upgrades, in an limited period offer till 15 September 2008 File Savr is offering their 250GB Gold Plan costing $10/Month absolutely free for lifetime (actually 30 years).
With 250 GB of space and 10 GB maximum file-upload size, the free account can come pretty handy for backup of large files unsupported by most free hosters, to signup for the special offer follow the link at end of the article.